Click

Classes

Select your

Classroom

Click the

Publications

tab

Select a

Publication
Navigate to the section in the Table of Contents where you would like to add your previously created Customized Content. You will see the option to add it at the unit level or the week level.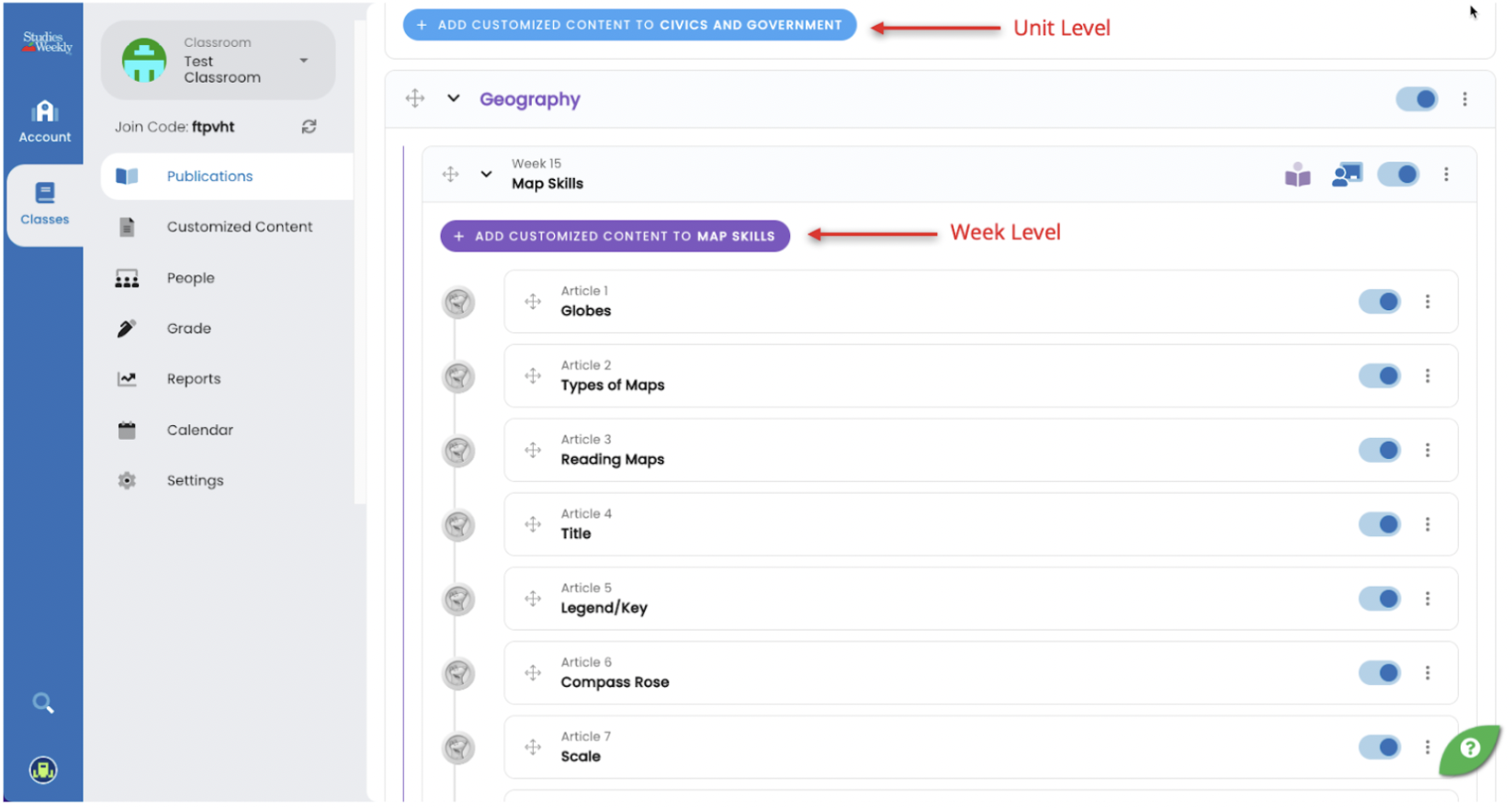 Click on the Add Customized Content button. Select Add Previously Created Customized Content.

You can use Customized Content that you created in another Classroom. Click Add Previously Created Customized Content. In the modal, select the Classroom where you created the Customized Content, then select the Customized Contentyou wish to add to your current Classroom.
Note
This will also allow you to view and import Customized Content that you may have created in Legacy Studies Weekly Online.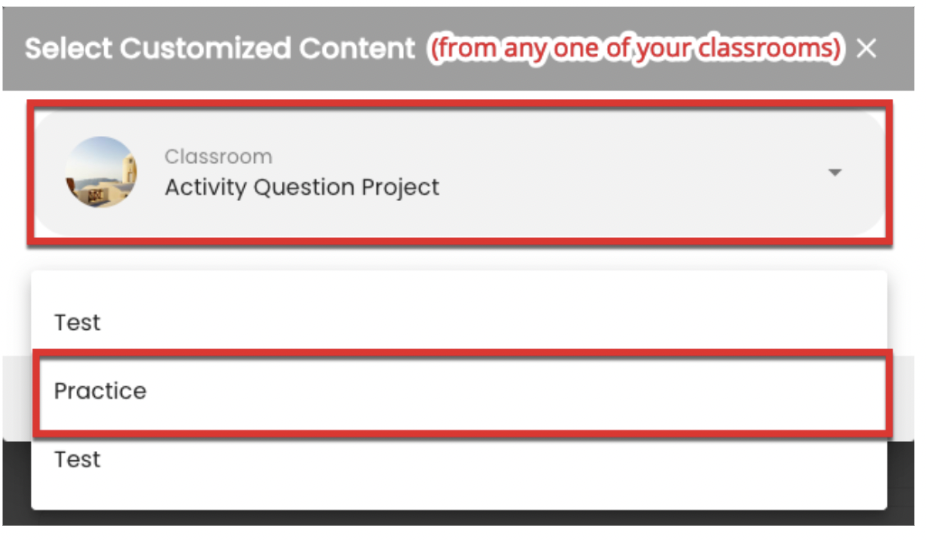 The Customized Content will appear in that unit or week. You can drag and drop to reorder where it appears.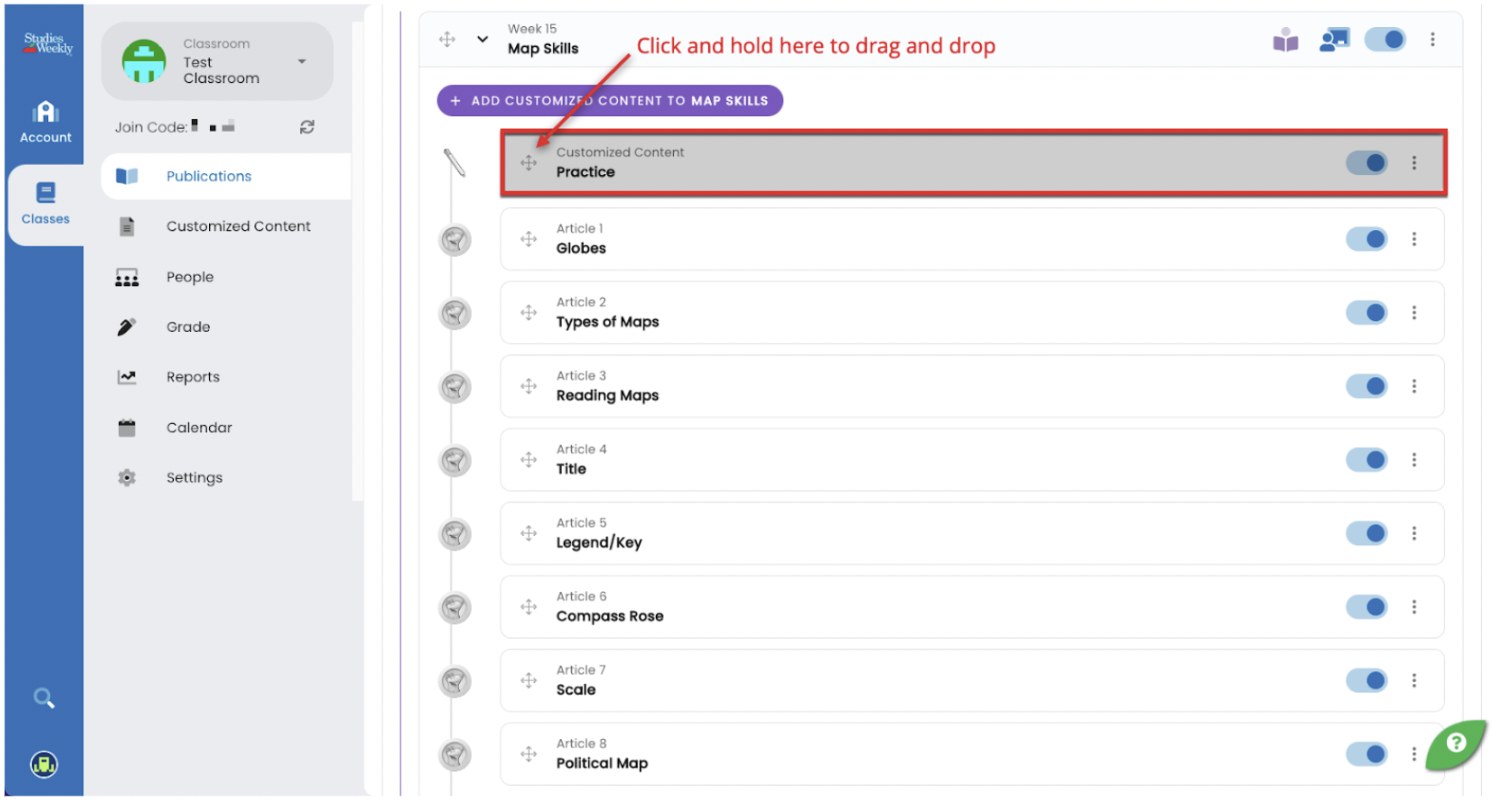 Note
If you want to remove previous created Customized Content that you added to a publication, go to the Customized Content tab. Just click the three dotsnext to the content name and select Remove.