Click

Classes

Select your

Classroom

Click the

Customized Content

tab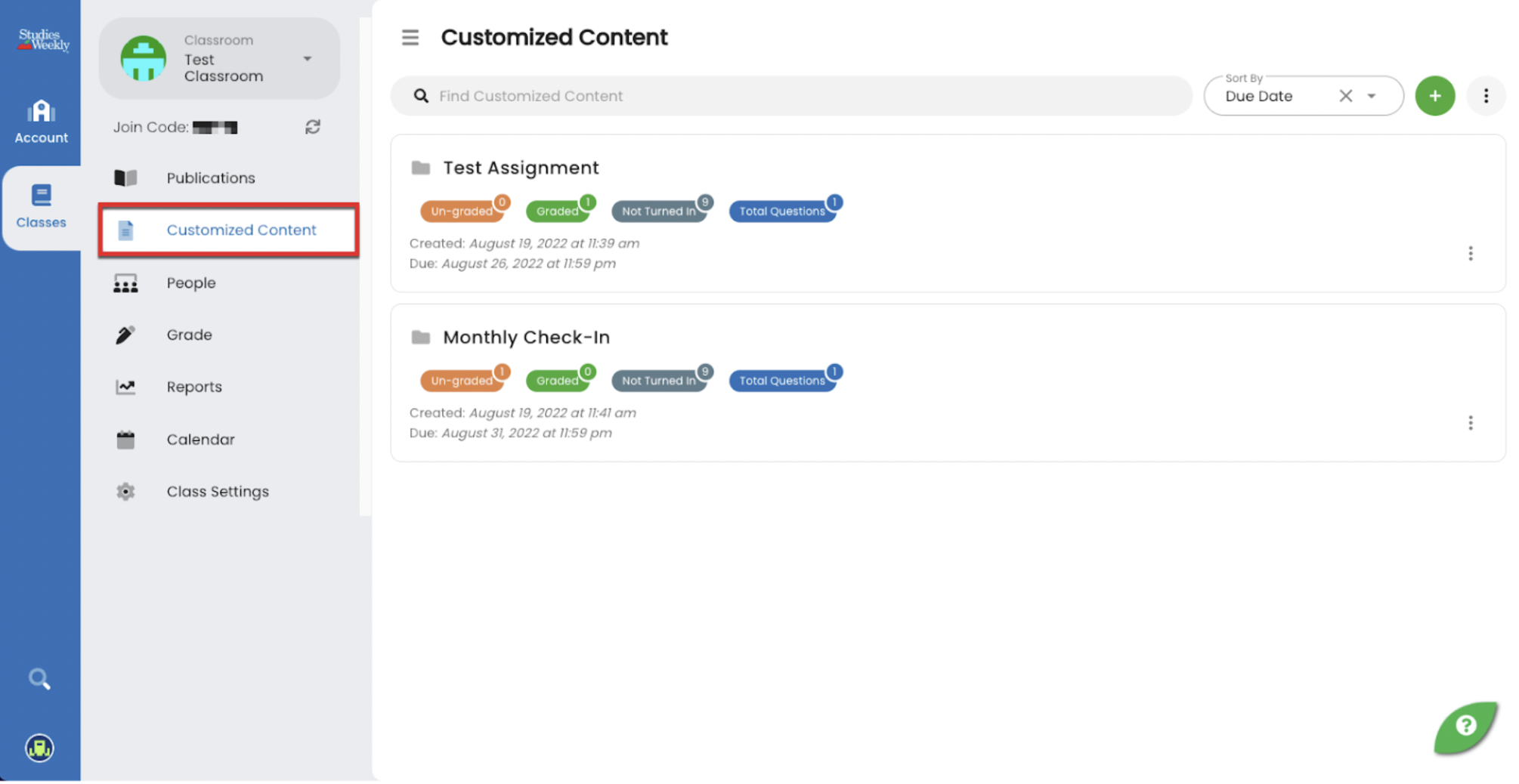 The Customized Content page is where you can manage the assignments you created or edited on this page or within a Publication. For example, if you make edits to an existing Studies Weekly assessment, a new copy would be created and shown here. Unedited Weekly Assessments and Crosswords created by Studies Weekly will not appear on this page.
Note
Customized Content, whether it's created within the Publication or on this page, shows for students under their To Do tab. It will only show within the Publication if you create or add it there (see How to Add Previously Created Content).

Options for All Customized Content
The options on the top bar allow you to find, sort, and add Customized Content and select from other Actions.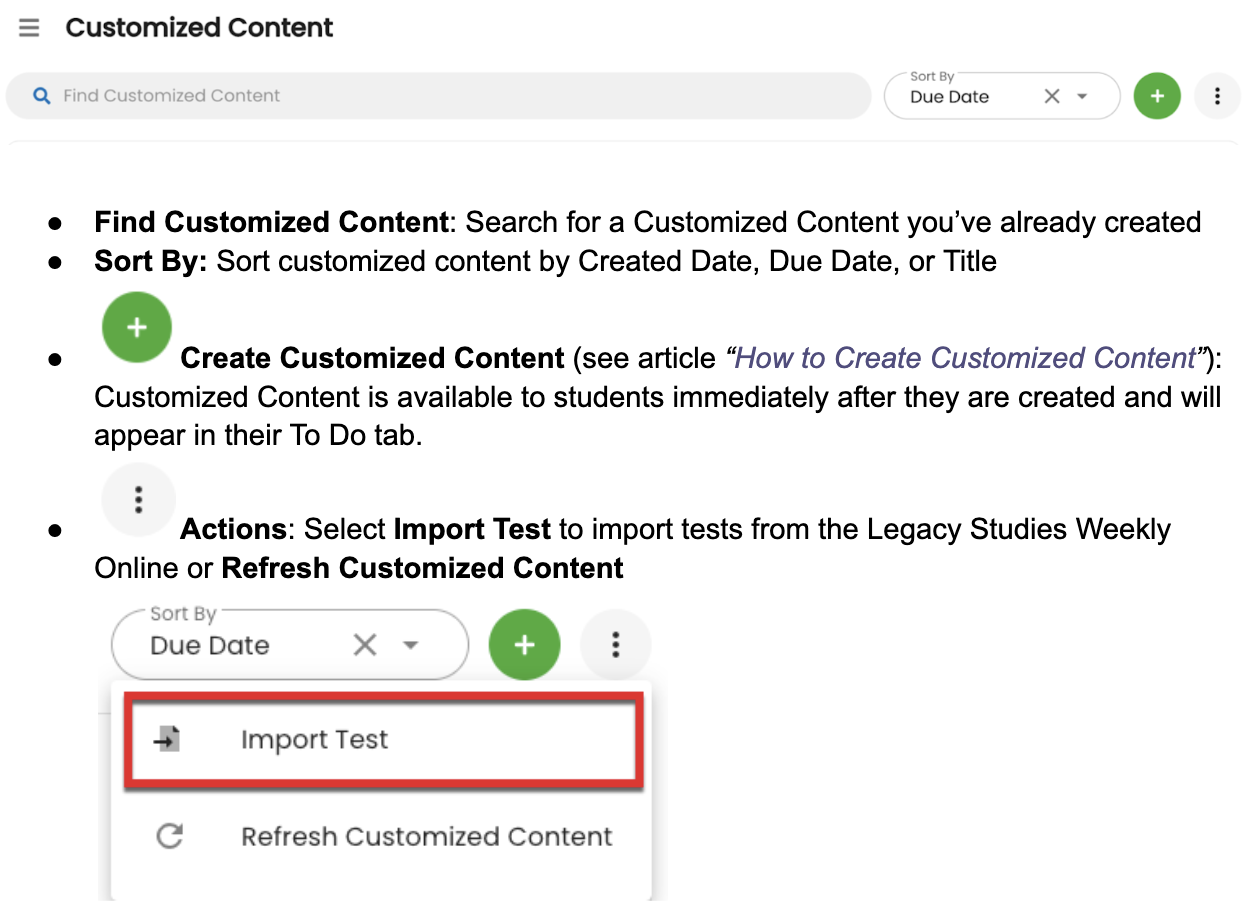 Actions for Individual Customized Content
To the right of each piece of Customized Content, select the three dots

to see the actions available.
View and take customized content just as a student would.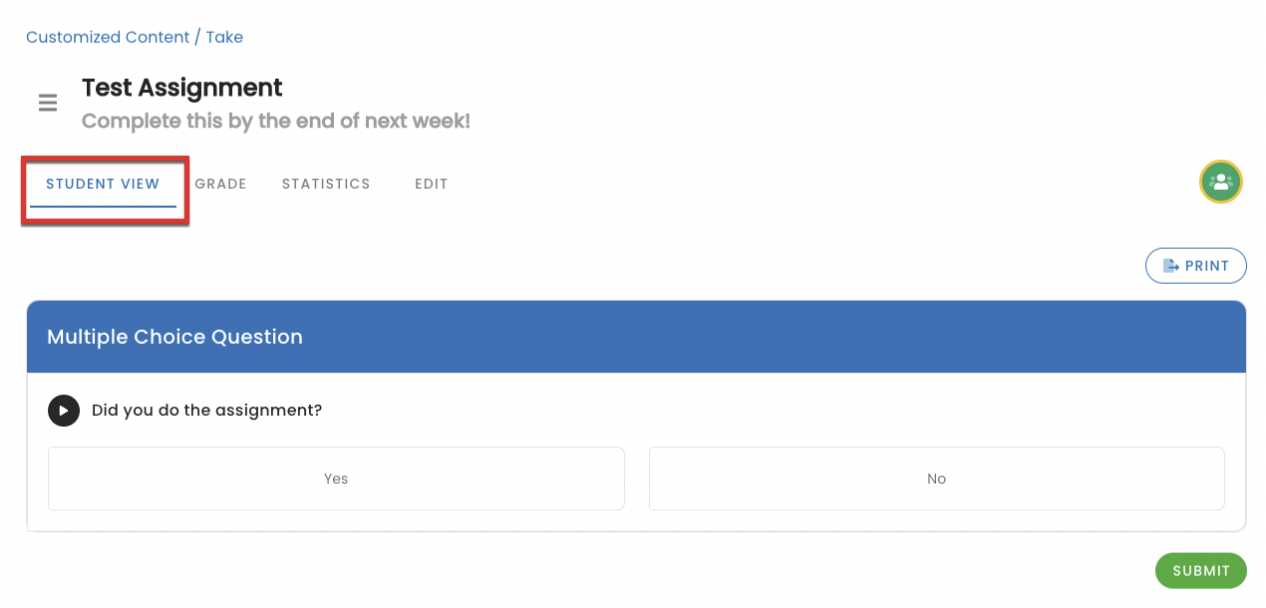 See a Print Preview and/or Print the questions in the Customized Content.

Grade Customized Content and leave comments for students. It also has the option to Allow Retake for each student.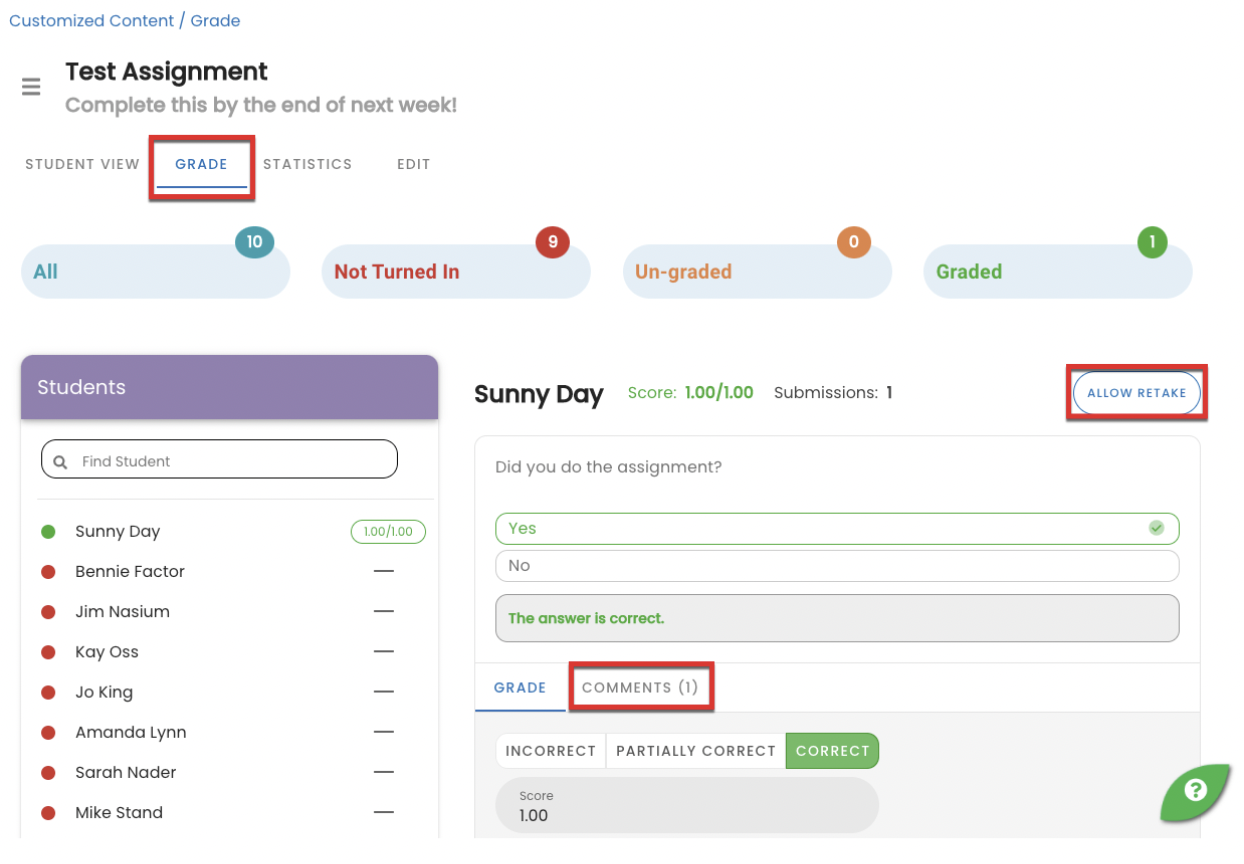 View how the class did on each Customized Content question. You can select a Test Question on the left to see a graph and chart of how students answered that question.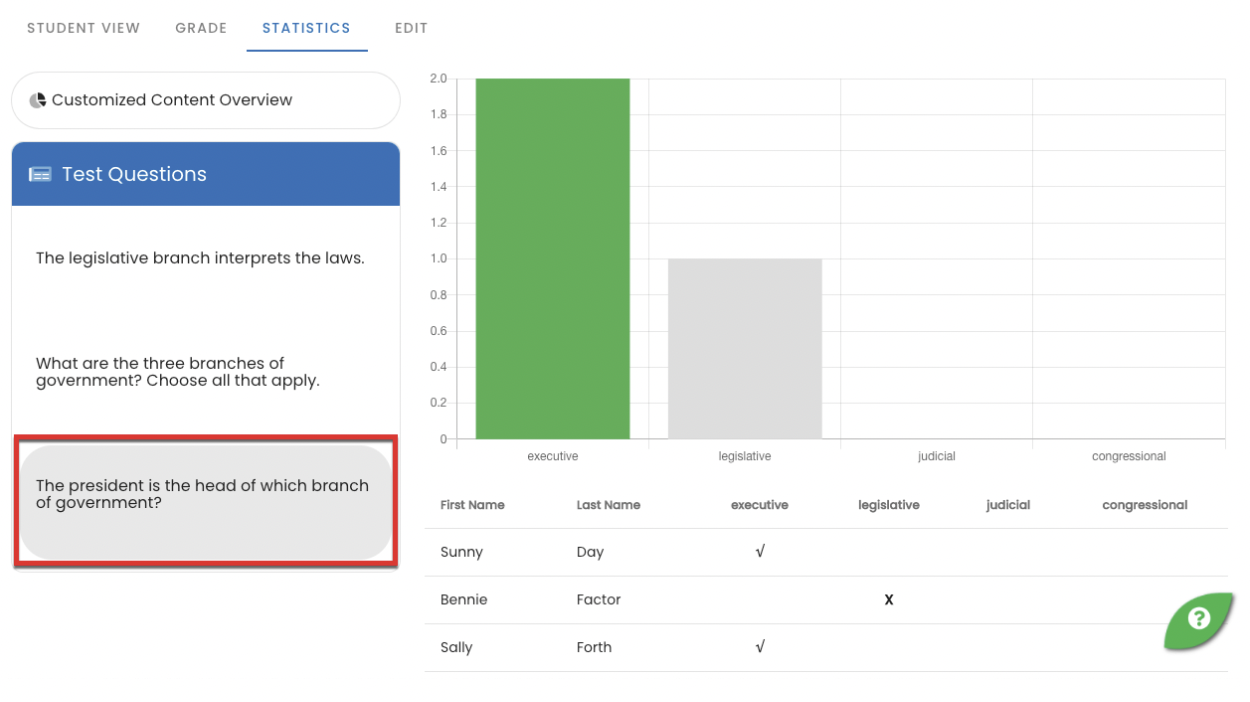 You can also select Customized Content Overview to see a Student Score Overview, which shows a list of students and their overall scores, and graphs them side by side.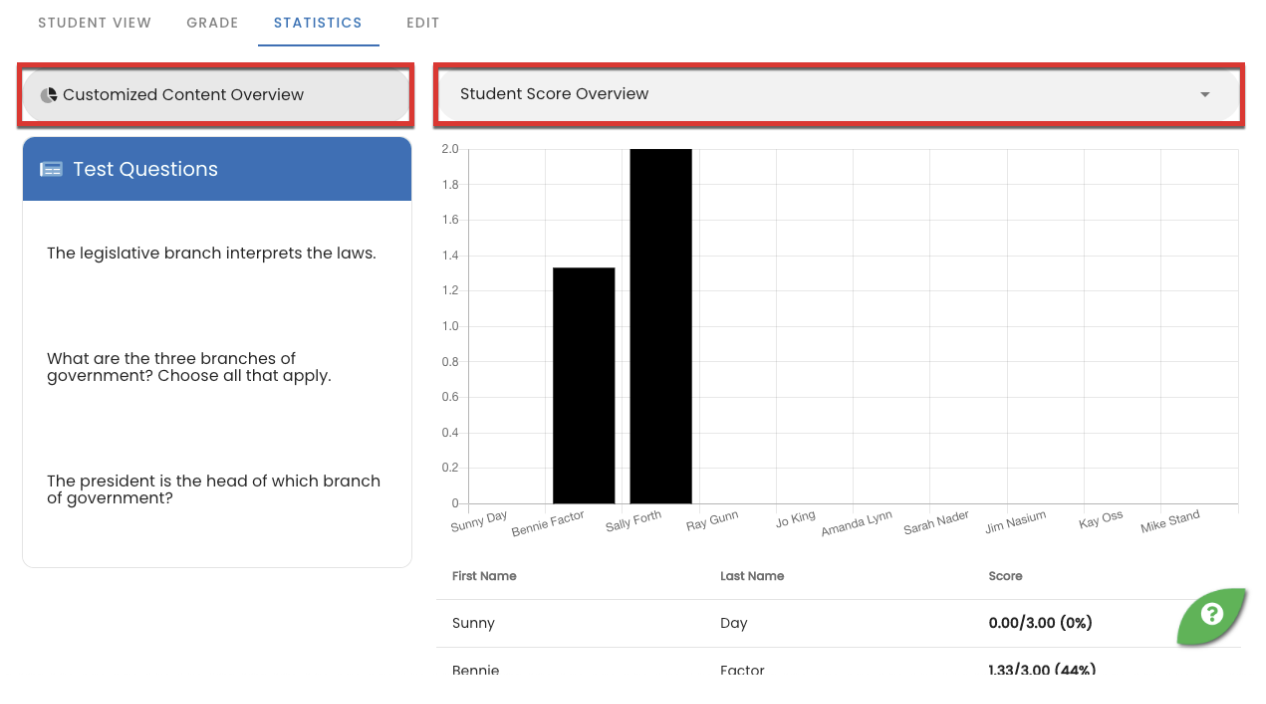 The dropdown also allows you to select Question Type Overview, which also shows a list of students and their overall scores, but graphs them by percentage.
Edit the title, instructions, due date/time, or decide if you want to Randomize Questions.

You can also select Add Question, and edit, reorder, or remove each existing question. Be sure to select Save!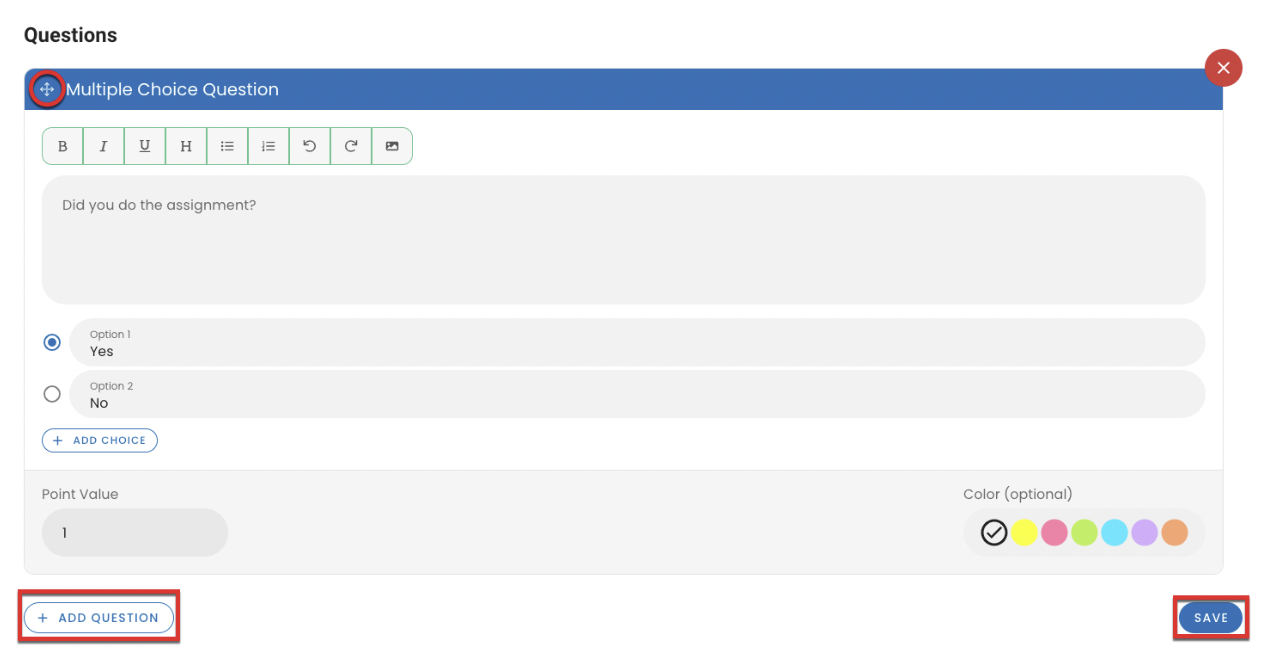 Permanently delete that piece of Customized Content.