District Customized Content Report
In select districts now, coming soon to all districts.
District admins can see student responses and scores for District Customized Content in the District Customized Content Report. For detailed instructions on using this report visit the District Customized Content Report article.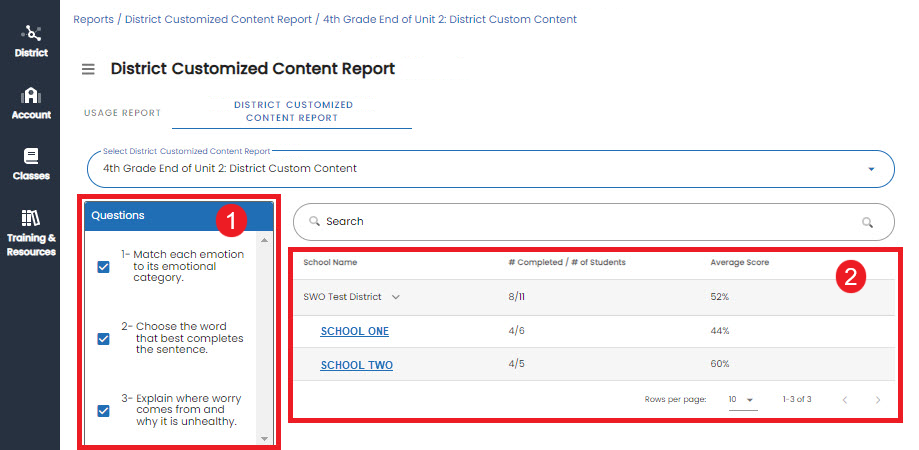 Rubrics
The Studies Weekly Online Rubric is a resource for teachers and students that defines scoring criteria for a specific assignment, project, or assessment. To learn more visit the Rubrics and for scoring Rubrics, visit the How to Navigate the Grade Section article.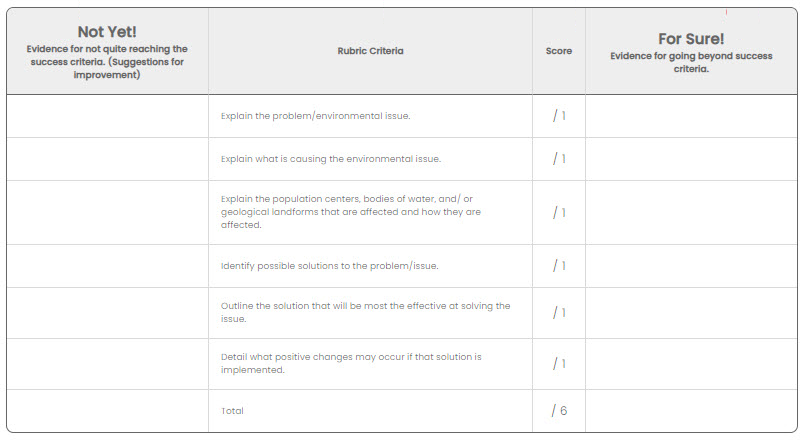 Print button in Teacher Actions
The Teacher Actions dropdown menu within the Table of Contents, now has a Print button available and will print Article questions, Activities, Crosswords, Customized Content, Rubrics, Extended Reading articles and questions, and Assessments.