Articles, weeks, and units can be reordered or moved.
Drag and Drop units, weeks & articles in the Table of Contents
Go to the Table of Contents page for a publication.

Click and drag the cross arrow icon

next to the unit, week, or article you would like to move.

Release icon once the unit, week, or article is in the desired position.

Repeat until all units, weeks, and articles are in the order you prefer.
Move week to another unit
Click the

Actions

menu to the right of a week to move that week to a different unit.

Select the unit you want to move the week to.

Select a week in the new unit and use the Placement dropdown to place it before or after the selected week.

Click Move

to complete the action.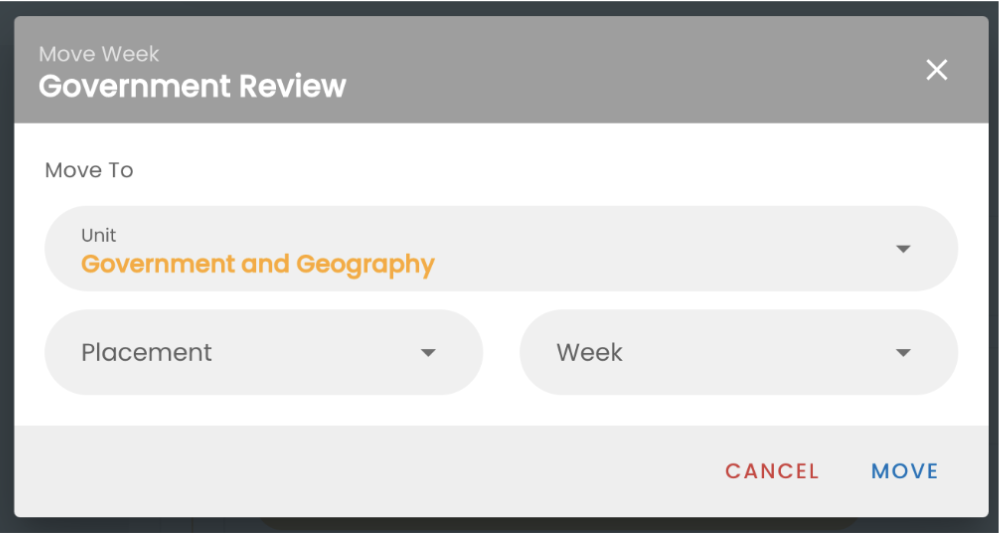 Revert to the original order
Click

Revert to Original

to change units, weeks, and articles back to the original layout.