This article shows how teachers can add publications to a classroom. Teachers are able to add publications to one classroom at a time.
From your Studies Weekly Online account and within the Classroom Card you want to add a publication to.
Click View All Publications.
If you have at least one publication already you will need to click Add Publication Access in the top right corner. If you have not added access to any publications for the selected classroom yet, the Add Publication Access box will automatically pop-up.
In the Add Publication Access pop-up window, select the publication(s) you want to add to the classroom. Teachers can search or filter by Subject and Grade to narrow down the search.
Click Add.

If ordered publications are missing please contact Customer Support at (866) 311-8734. Teachers can also choose the option in the top left corner to order publications or start a 60 day trial of a publication. Teachers can also visit the

How to Place an Order

article.
Tip
The sub navigation bar may be hidden from view to optimize screen space. To make it reappear and disappear, click the 3 lines at the top of the page next to Publications.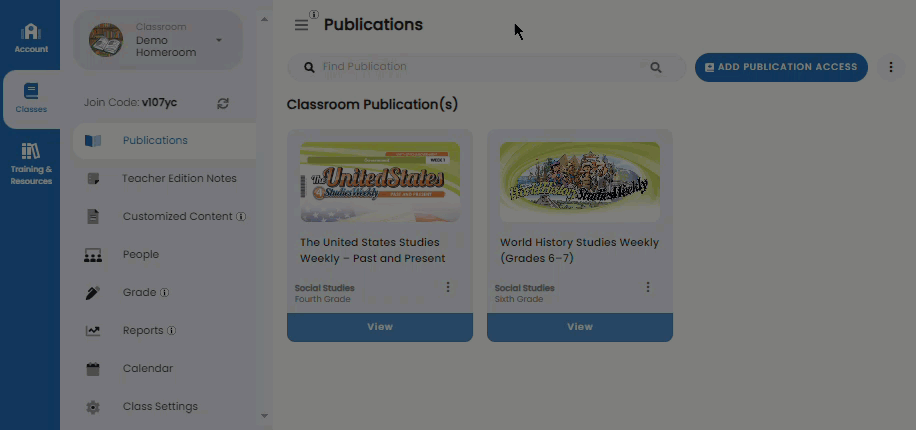 To learn more, visit the Publications section of the Help Center.