Articles may have additional media related to the topic of the article. These related media items can be found below the article, in the Explore More section.

Click an image to access the Explore More media. A pop-up window will open where you can view the media using the Play button. Some videos will be available in English and Spanish. Some Media will have comprehension questions related to the media.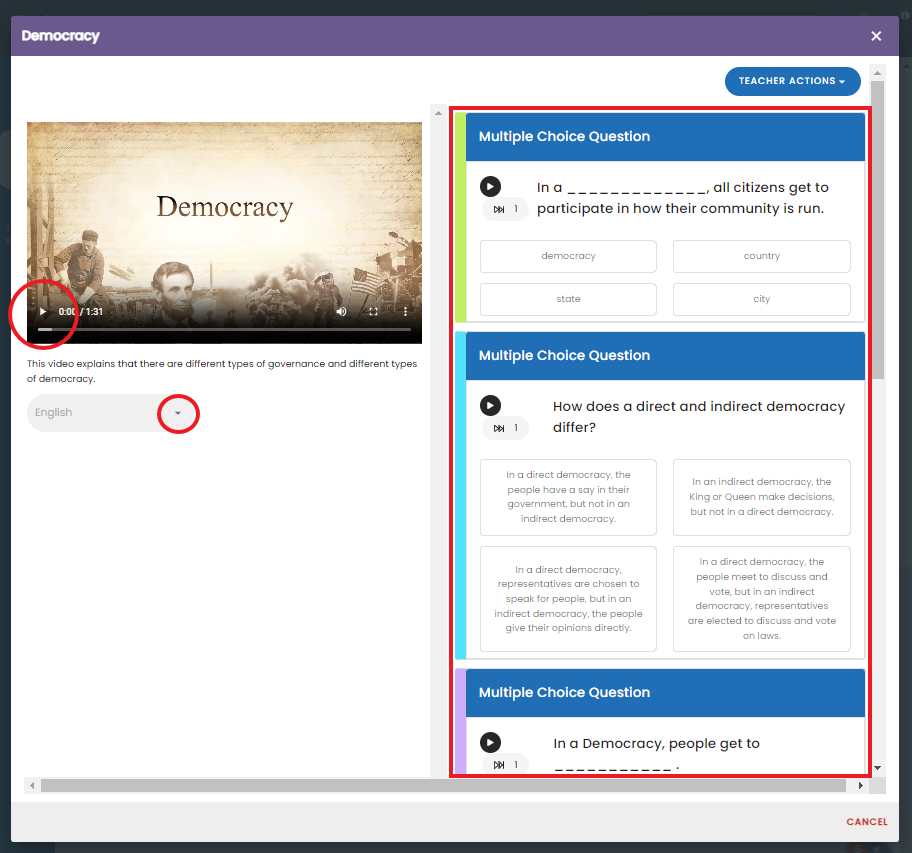 In the top right corner of the Explore More window, select the Teacher Actions dropdown to view the additional resources.
Access the printables associated with the week.
Print the Explore More media questions.
Add the Explore More media and questions to a Customized Content assignment.
Share (the Explore More media and questions) link with Google Classroom.
View and print the Answer Key for the Explore More media.
When an article has six or more Explore More items, there is a Show All (#) button. This allows you to access a page where you can find, view, and filter the Explore More items for that article.