Articles may have additional media related to the topic of the article. These related media items can be found below the article, in the Explore More section.

Click on an image to access the Explore More media. A pop-up window will open where you can view the media. Some will have comprehension questions related to the media.

Note
In the top right corner of the Explore More window, there are several options. Click the Share to Google Classroom button to assign it to students through Google Classroom. Select Print to preview and print the comprehension questions. The pencil button will create new Customized Content that contains the comprehension questions.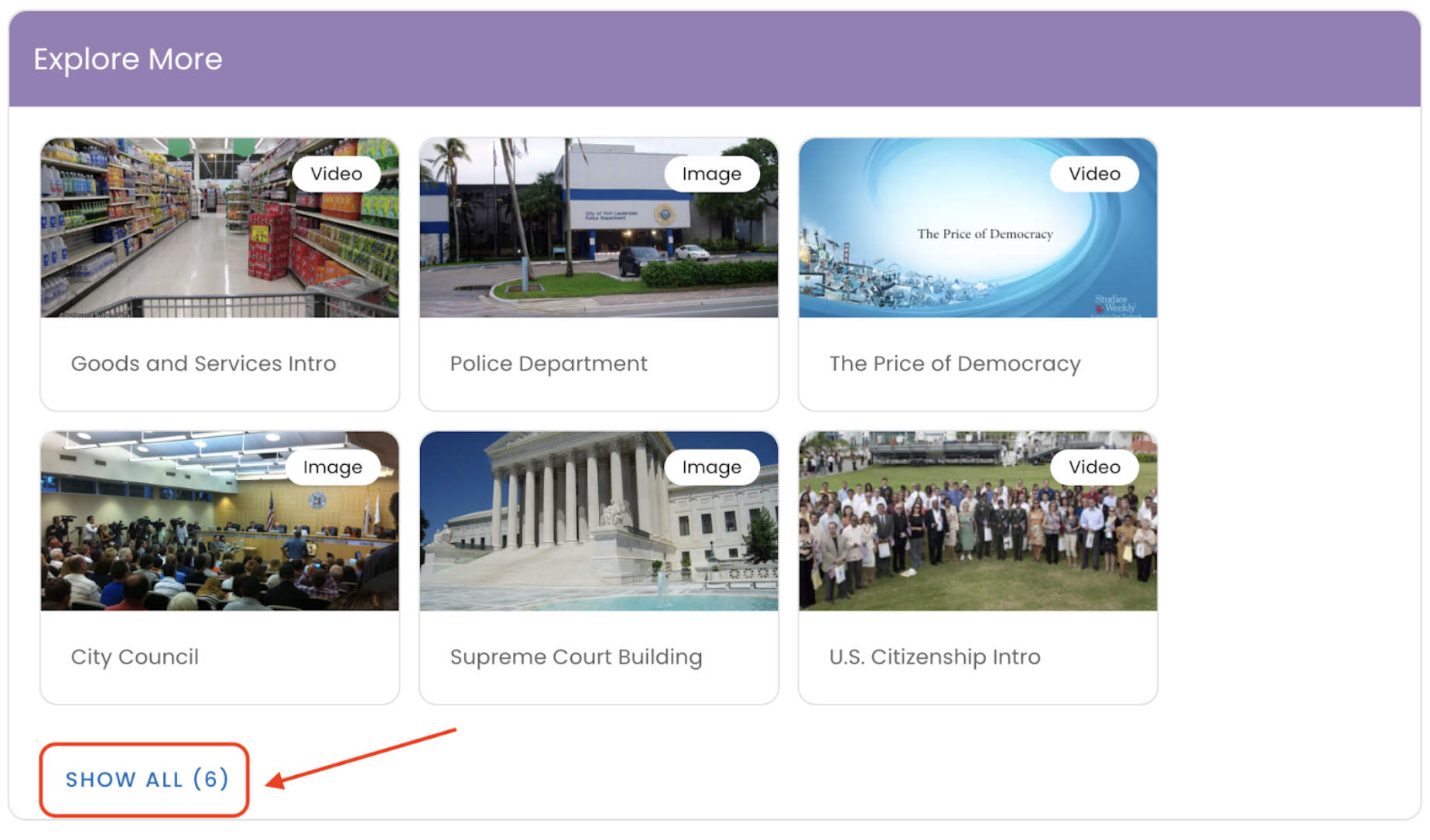 When an article has six or more Explore More items, there is a Show All (#) button. This allows you to access a page where you can find, view, and filter the Explore More items for that article.