Articles may have additional media related to the topic of the article. These related media items can be found below the article, in the Explore More section.
Click on a media image to access the media. Some of the media will have comprehensive questions related to the media.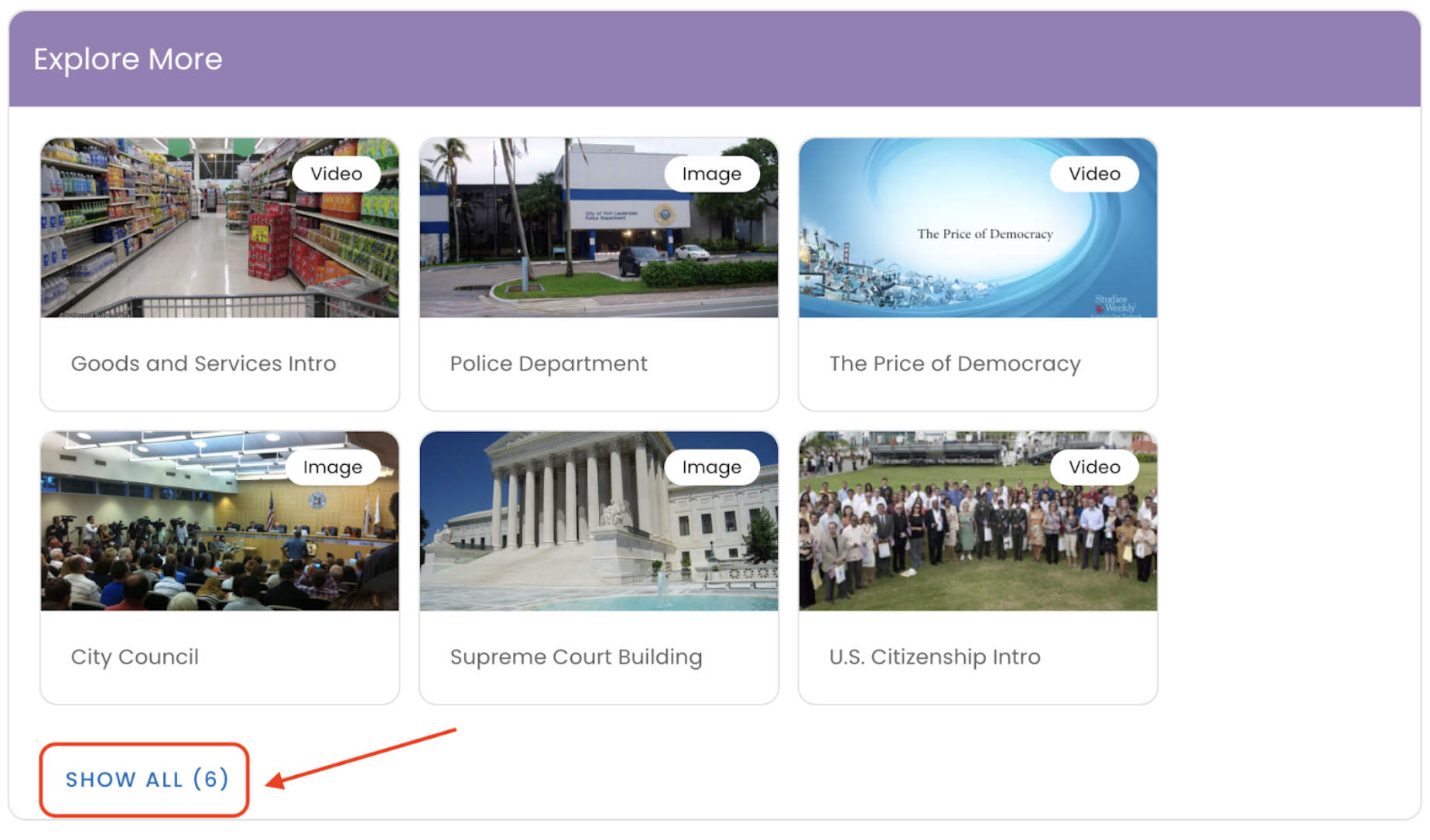 When an article has six or more explore more items, there is a Show All (#) button that allows you to access a page where you can find, view, and filter the explore more items specifically for that article.