The Classes page is where teachers land upon logging in. Here, they have quick access to find, create, archive, and view classrooms.
Classes Page Actions: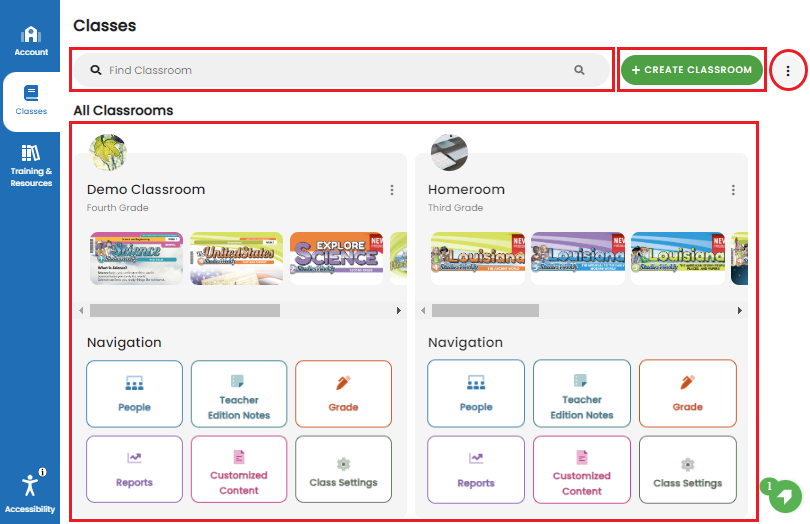 Find Classroom:

Search for classrooms you have access to.

Create Classroom:

Follow the steps to create a new classroom if your district is not using a single sign-on (see the

How to Create a Classroom

article).

Three Dots Menu:

Import classrooms, view archived classrooms, or refresh the list of classrooms.

Classroom Cards:

Each classroom assigned to the teacher is visible on the Classes Page.
Individual Classroom Actions
The card view of each classroom has navigation buttons that when clicked, will open specific classroom elements. The scroll bar allows teachers to view and click directly into a publication or scroll to the far right and choose to View All Publications.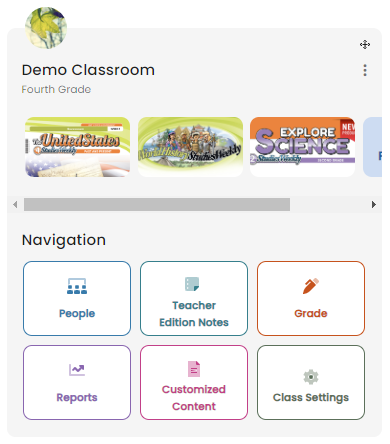 Actions: Import Students with Google Classroom or archive the classroom.
Move: The move feature allows teachers to organize the classroom cards into any order.
Clicking a classroom's name will take you to the Publications page for that classroom. The quick links (pictured above) correspond with the tabs on the left side of the screen (pictured below). Either link you click on will take you to the same place.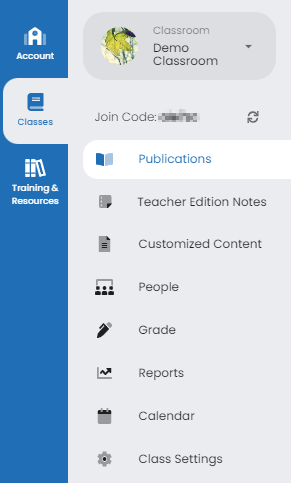 If this view is not visible, click the Hamburger Menu to make it reappear.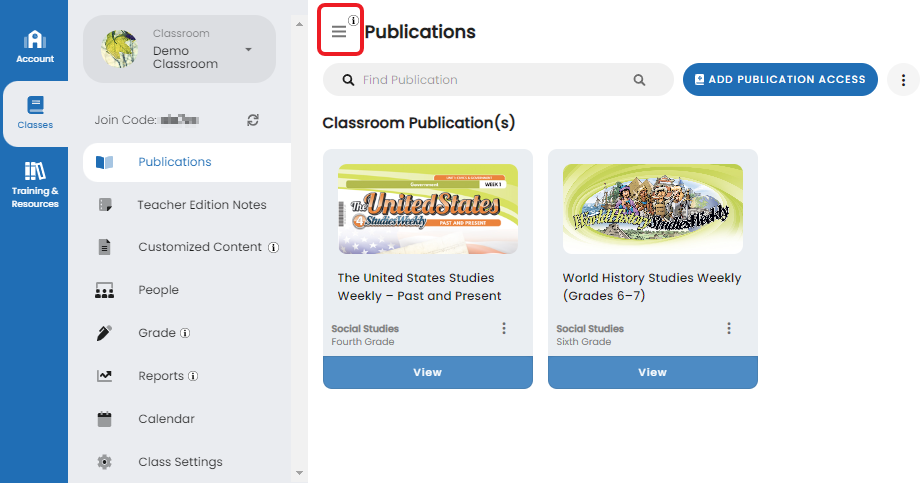 For further instructions on navigating Studies Weekly Online, view additional Teacher articles here.