If a student answers an Article Comprehension question or Explore More Media question incorrectly, they won't be able to select a different response or move on to the next question for a short amount of time. The delay gives the student an opportunity to go back to the article to find the correct answer or read the question again before they attempt to answer the question again.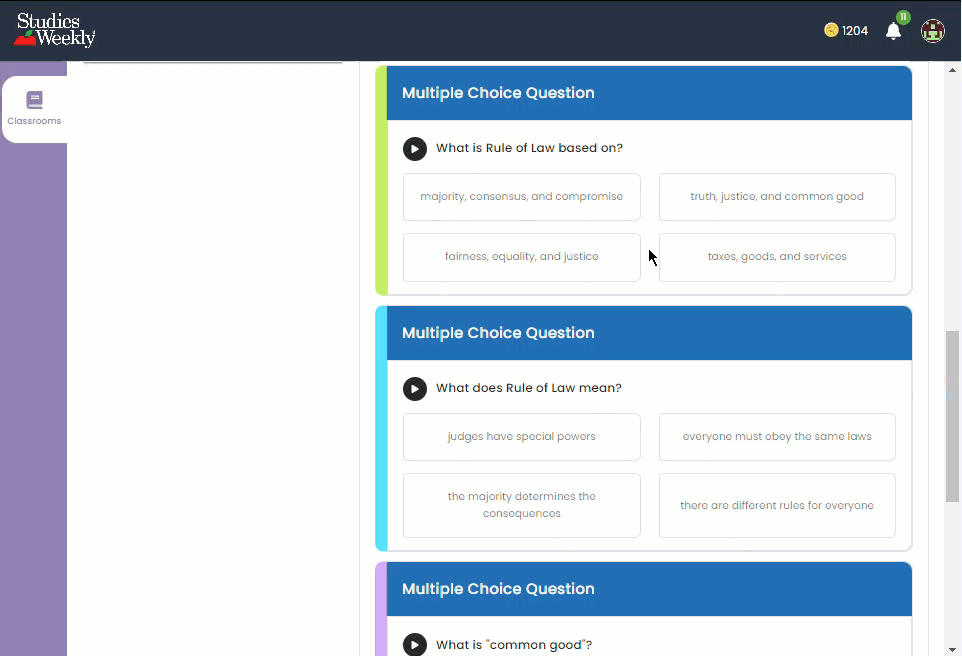 Note
Teachers can only view this feature if they are logged in as a student. For information on how to log in as a student see the How to Navigate the People Page article.
Disable Time Delay
By default, Delay After Wrong Answer is enabled for all students. This feature can be disabled or enabled for individual students or the entire class.
For individual students:
Navigate to the People tab.
Click the three dots for the student you wish to disable/enable the delay.
Click Edit.
In the pop-up box, click the Toggle from blue to gray to disable.
Click Save.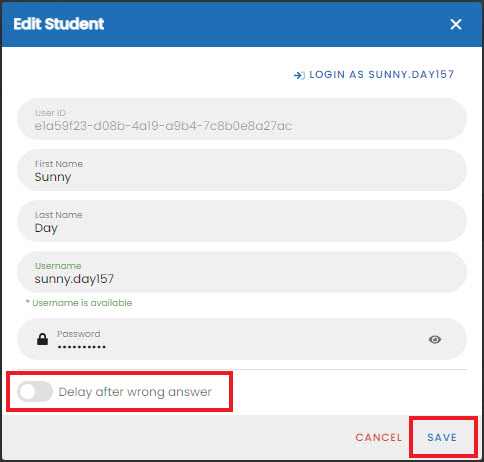 For an entire class:
Click Class Settings.
Click the Toggle from blue to gray to disable.
Click Save.