The Reports page is where teachers can access their student data for the selected classroom.
From your Studies Weekly Online account:
Click Classes.
Select the desired Classroom.
Click Reports.

After the Reports tab is clicked, the classroom navigation bar is collapsed to optimize screen space. To reopen the navigation bar click the 3 lines next to the name of the report at the top of the page.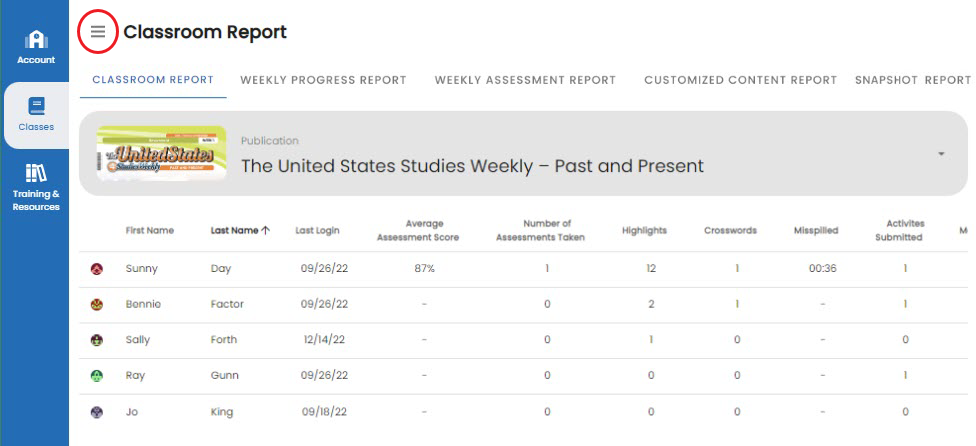 For detailed information on each report, visit the articles below.
As a reminder, to learn more about updates to Studies Weekly Online, visit the Resource in the bottom left corner of the screen.