Teachers can access a Customized Content Report to see student scores for their Customized Content.
Note
Customized Content includes any teacher-created content like quiz questions. Students can view Customized Content on their To-Do list. To learn more, see the How to Create Customized Content article.
From your Studies Weekly Online account:
Click

Classes

.

Select the desired

Classroom

.

Click the

Reports

tab.

Select

Customized Content Report

.

Hover over each bar to see the average score for the Customized Content.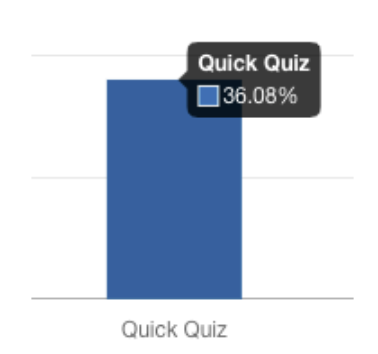 Teachers can also click or tap on each item to see individual student scores.

To learn about other reports, see the How to Use the Weekly Assessment Score Report and How to Use the Weekly Progress Report articles.