The Assessment Score report shows the average score for weekly assessments created by Studies Weekly Online, for all students in the classroom for the selected publication.
From your Studies Weekly Online account and within the desired Classroom Card:
Click

Reports

.

Click Assessment Score, select a publication.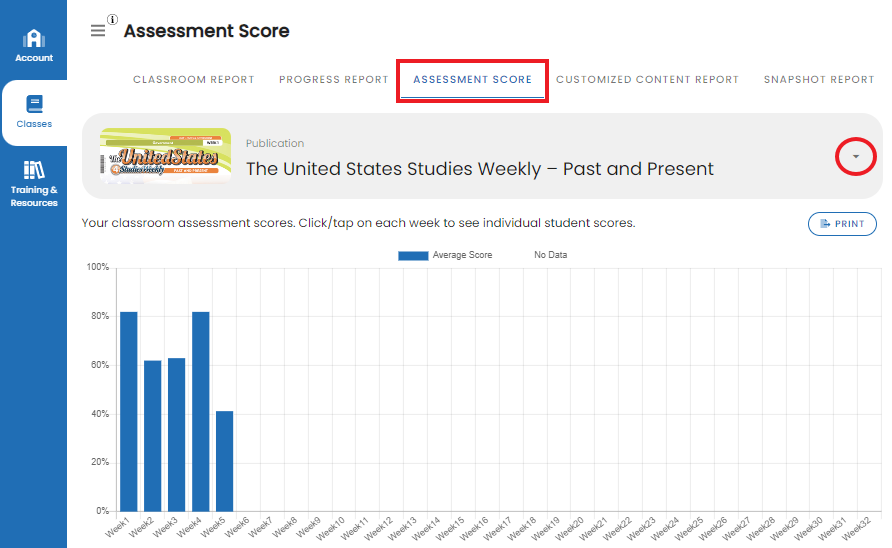 Click the Print button below the publication dropdown, to save or share the report.
Recommendation
Click a score bar for a particular week to view a graph of individual student scores and the average class score.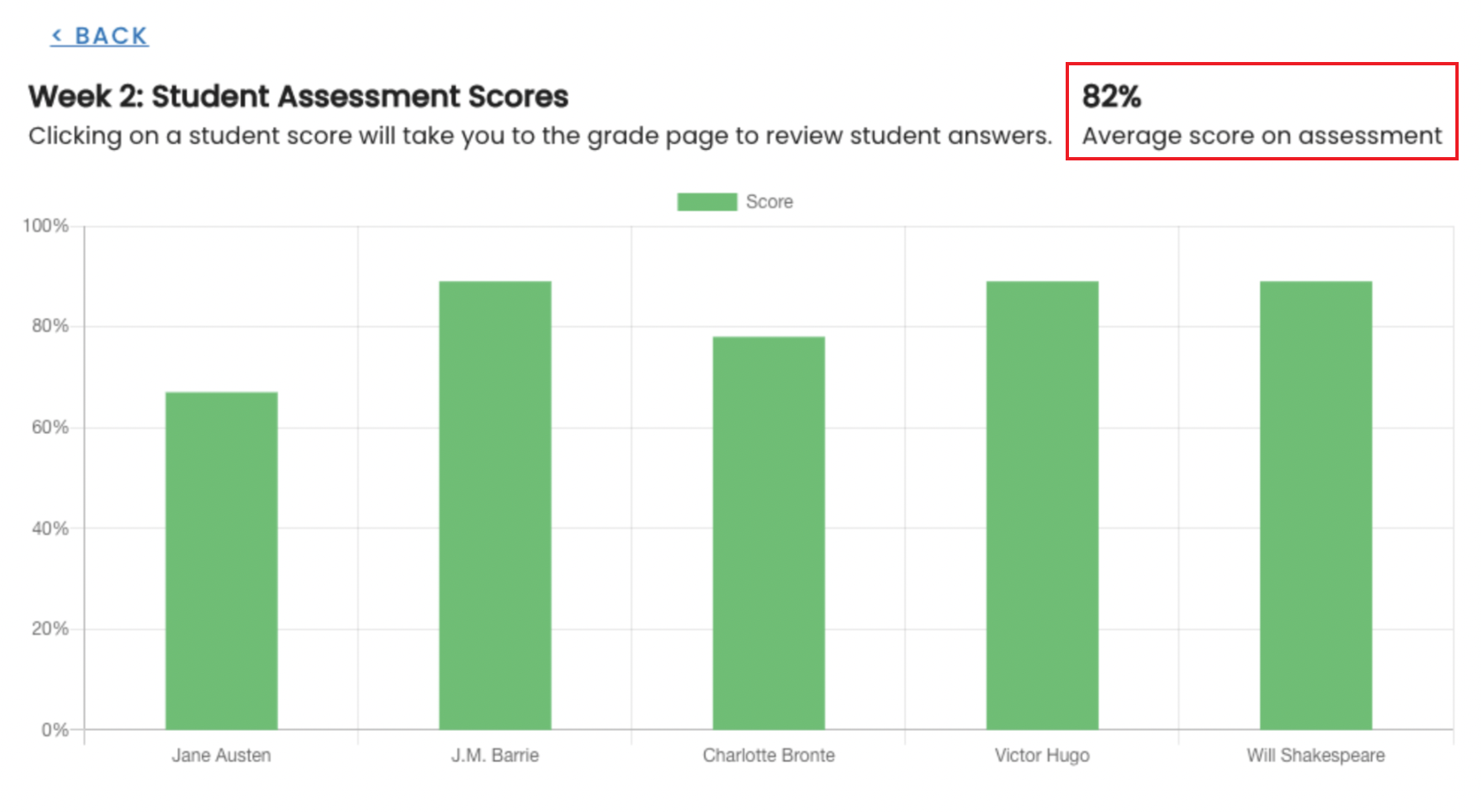 Hover over a student score bar to see the student's percentage. Click on a student score bar to be taken to the assessment grade page.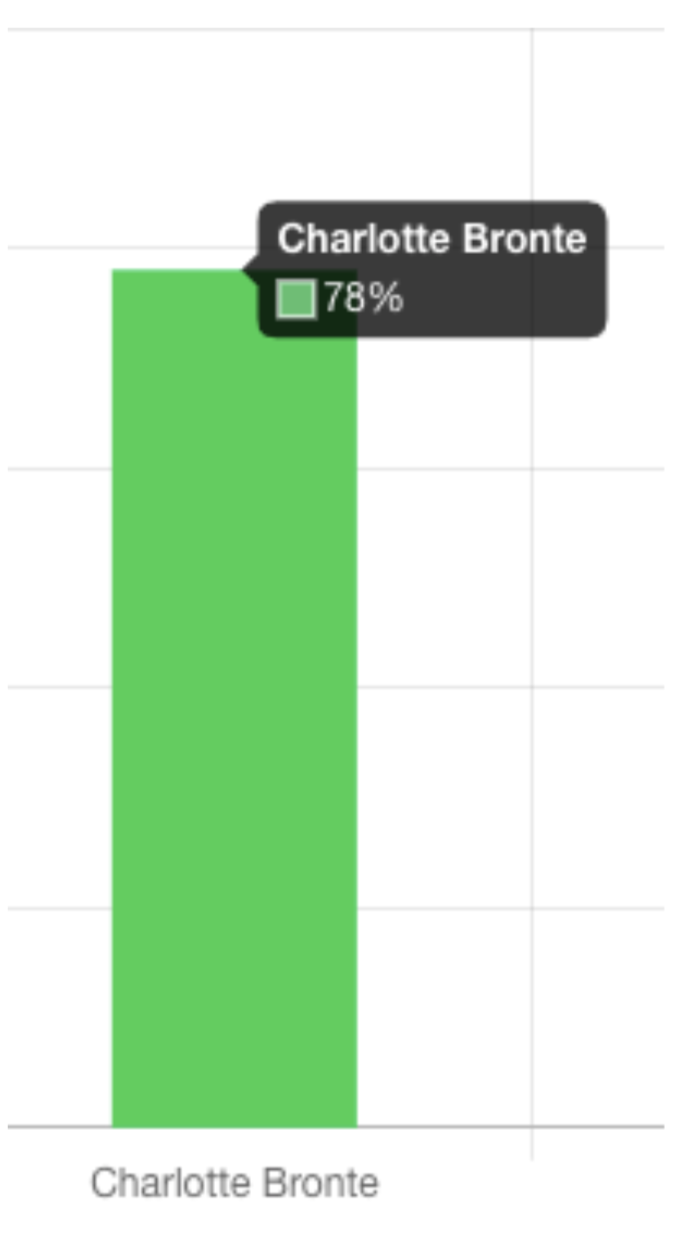 To learn about other reports, see the Reports section of the Help Center.