Teachers may choose to monitor student completion of the assigned articles by visiting the Gradebook and or Statistics. Article question responses are automatically graded in Studies Weekly Online and students receive immediate feedback while completing them. Students are given unlimited chances to select the correct response and incentivized to correctly answer each question in as few attempts as possible.* Answers are found within the articles and students are encouraged to go back to the article to find the answer with every incorrect response.* Studies Weekly Online reports reflect this and provide teachers with student progress toward completion of the weekly article questions in the Gradebook and Statistics.
The Gradebook provides a quick view of assigned items and the students assigned to the classroom. Use the dropdown boxes in the Gradebook to navigate to the publication, week, and item of your choice to view completion.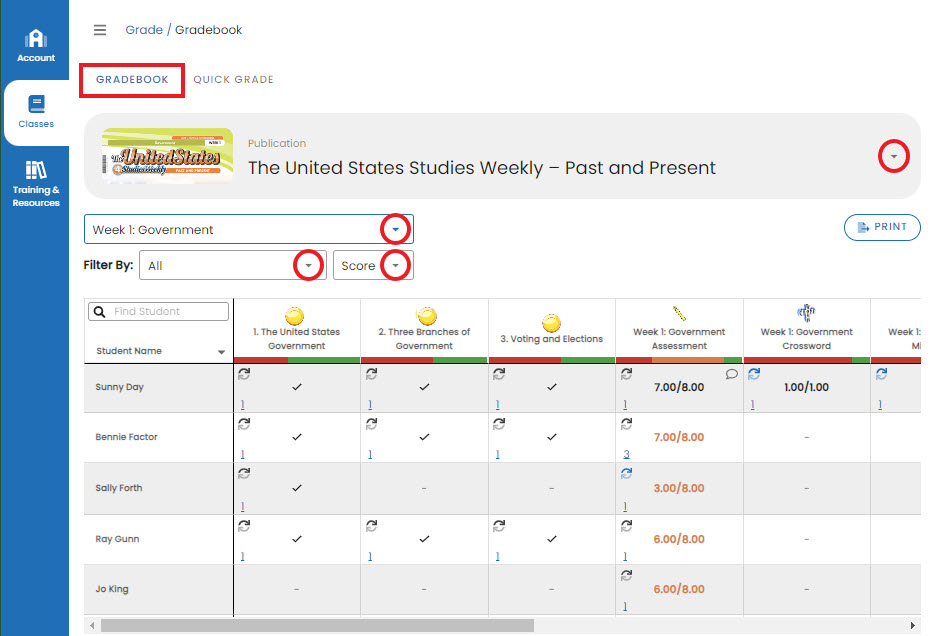 For each student record a teacher will see one of the following for article questions:
Not Started: The student has not started the item.
In Progress: The student has begun the item but has not completed it.
Completed: The student completed the article questions. Scores are not shown for article questions since they must get the questions correct before moving on.

Number of submissions: This will show the total number of attempts on an item. When you click a number you will see the date and time of each submission. When you click a submission you will see the student's answer.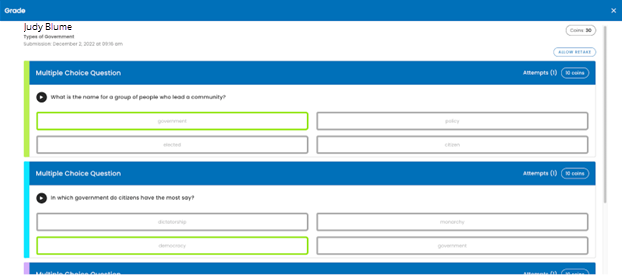 Recommendation
The actionable progress bar shows the student count for All (blue), Not Turned In (red), Ungraded (orange), or Graded (green). Hovering over the bar with your cursor will give the totals for each color. Clicking the progress bar, will open the Grade view for that item.

To learn about the additional symbols and more features in the Gradebook, visit the How to Navigate the Grade Section article.
*To learn more about how students earn coins for article questions visit the How to Earn Coins article.
*To learn more about what happens when students answer article comprehension questions incorrectly, visit the
Article/Explore More Comprehension Question Delay
article.
Statistics can be found inside the Snapshot Report, it allows teachers to check student completion on article questions.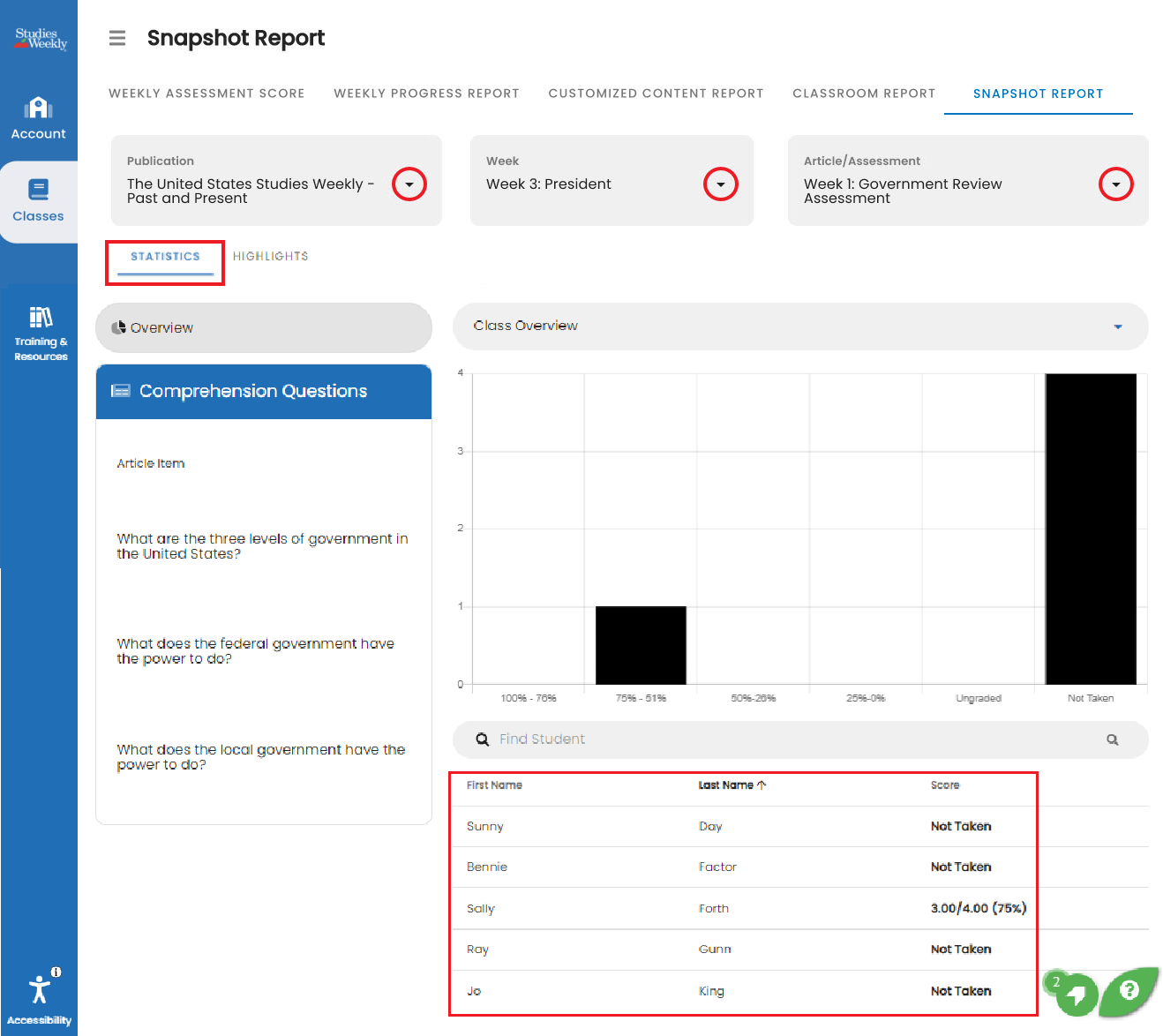 When a question is clicked, teachers will see a class graph of the answers students chose. Below the graph, teachers will see the individual attempts taken by each student.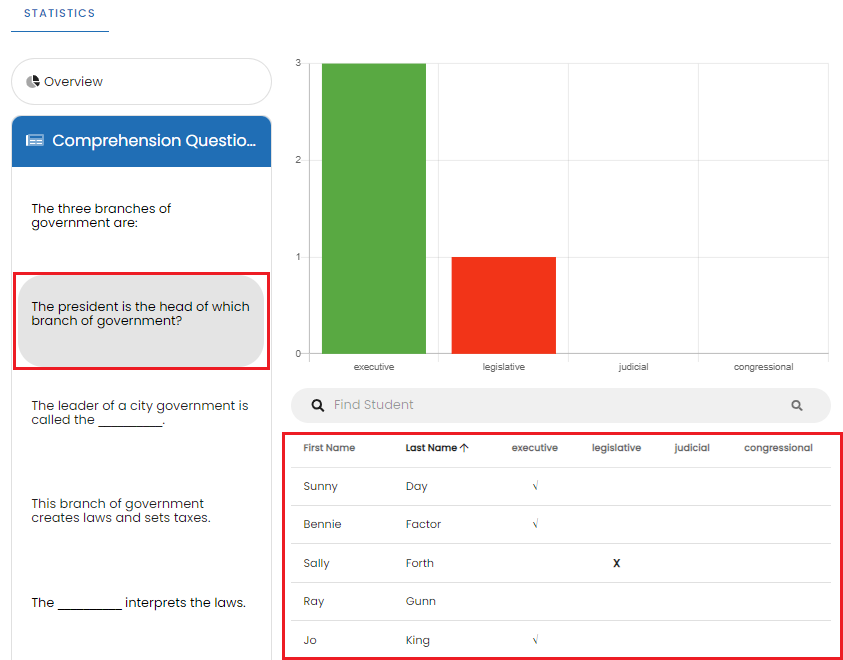 Statistics can also be used to view vocabulary reviews, activities, and weekly assessments. To learn how to view student statistics, visit the How to Navigate the Snapshot Report article.