Teachers may choose to monitor how their students are doing each week. The Statistics tab allows teachers to check progress on article questions and assessments.
From your Studies Weekly Online account:
Click

Classes

.

Select the desired classroom.

Select the desired publication.

In the Table of Contents, select the article you would like to view.

G

o to the

Statistics

tab to see an overview.
Click each question on the left to see how many students answered that question correctly.
Comprehension Questions
For Article Comprehension questions on articles, you will see the student name and the Coins Earned out of the total Coins Possible.

Weekly Assessments and Customized Content
For Weekly Assessments and Customized Content, you will see a graph of average scores. The student names and their scores are listed below the graph.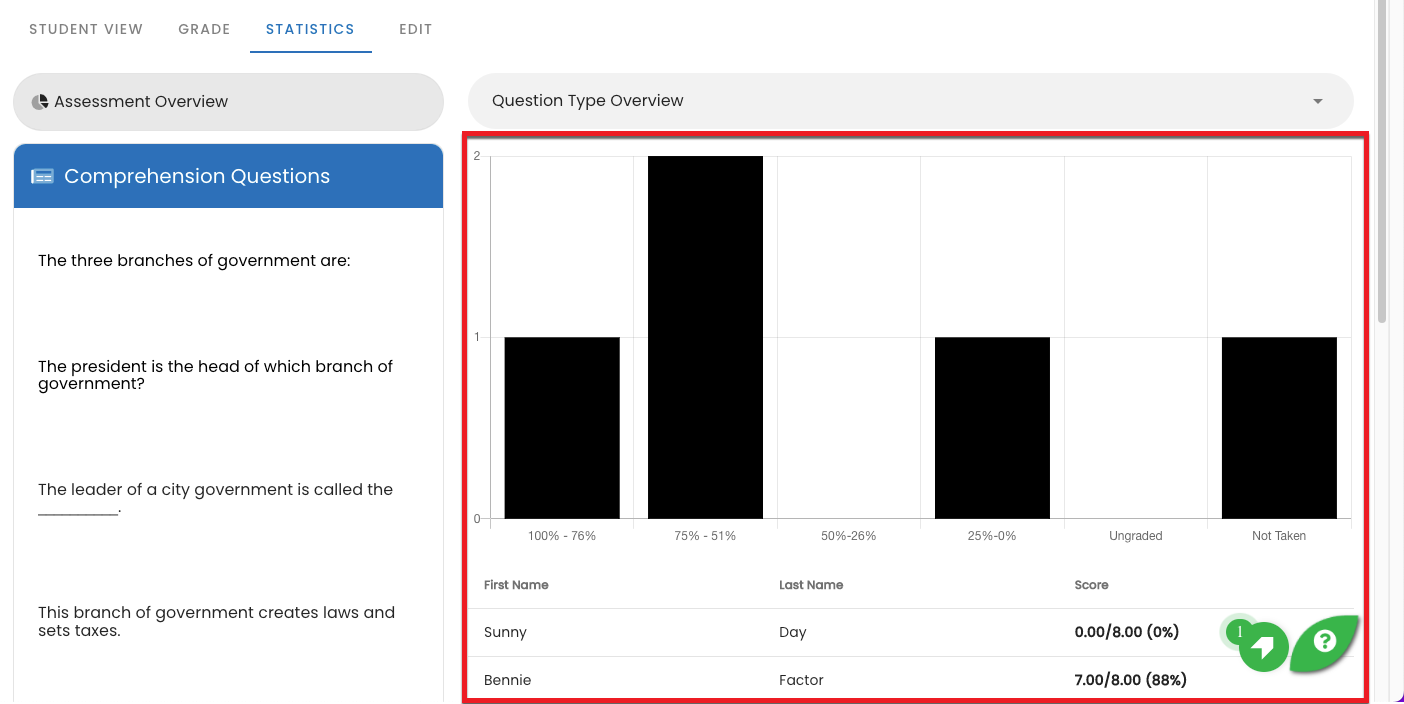 Click on the dropdown menu above the graph to see the Student Score Overview. This shows a side-by-side view of how many points each student received.