Answer Keys Added to the Teacher Actions Drop Down Menu
Answer Keys are now available for convenient access within the Table of Contents.
For complete instructions, visit the article How to Find and Print Answer Keys.
Updated Text from Teacher Edition Button to Teacher Resources Button
The Teacher Edition is still accessible in the same places, we have just updated the name of the button to more accurately describe what is available on that page.

Explore More Media has Teacher Actions Dropdown
The Teacher Actions dropdown was added to Explore More media content. After a piece of content is opened teachers will be able to:
Access the printables associated with the week.
Print the Explore More media questions.
Add the Explore More media and questions to a Customized Content assignment.
Share (the Explore More media and questions) link with Google Classroom.
View and print the Answer Key for the Explore More media.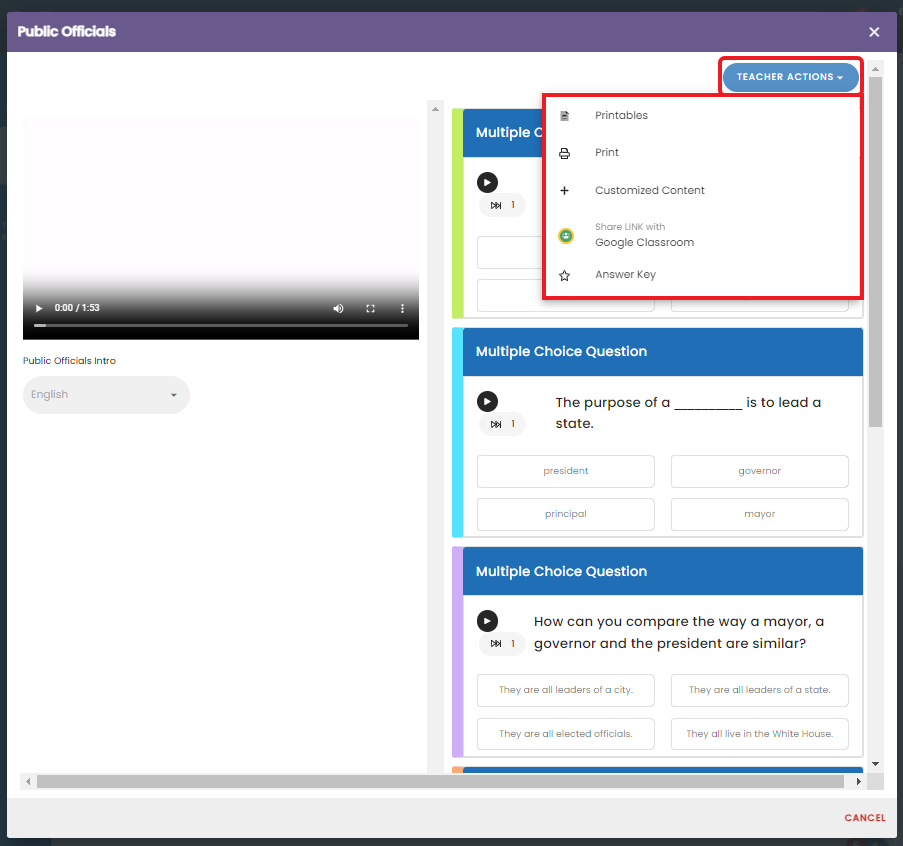 Printables added to the Table of Contents
Printables for the week have been added to the Table of Contents for quick access. When a PDF button is clicked the Printables will open in a new browser tab at the top of the screen. They can be downloaded or printed.