The Study Buddies game is located in the user profile menu in the bottom left corner of a student's screen. To access it, click the arrow next to your username and select Study Buddies.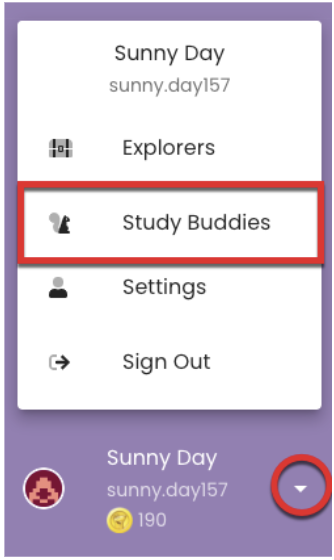 First, students should click Choose a Buddy to select one.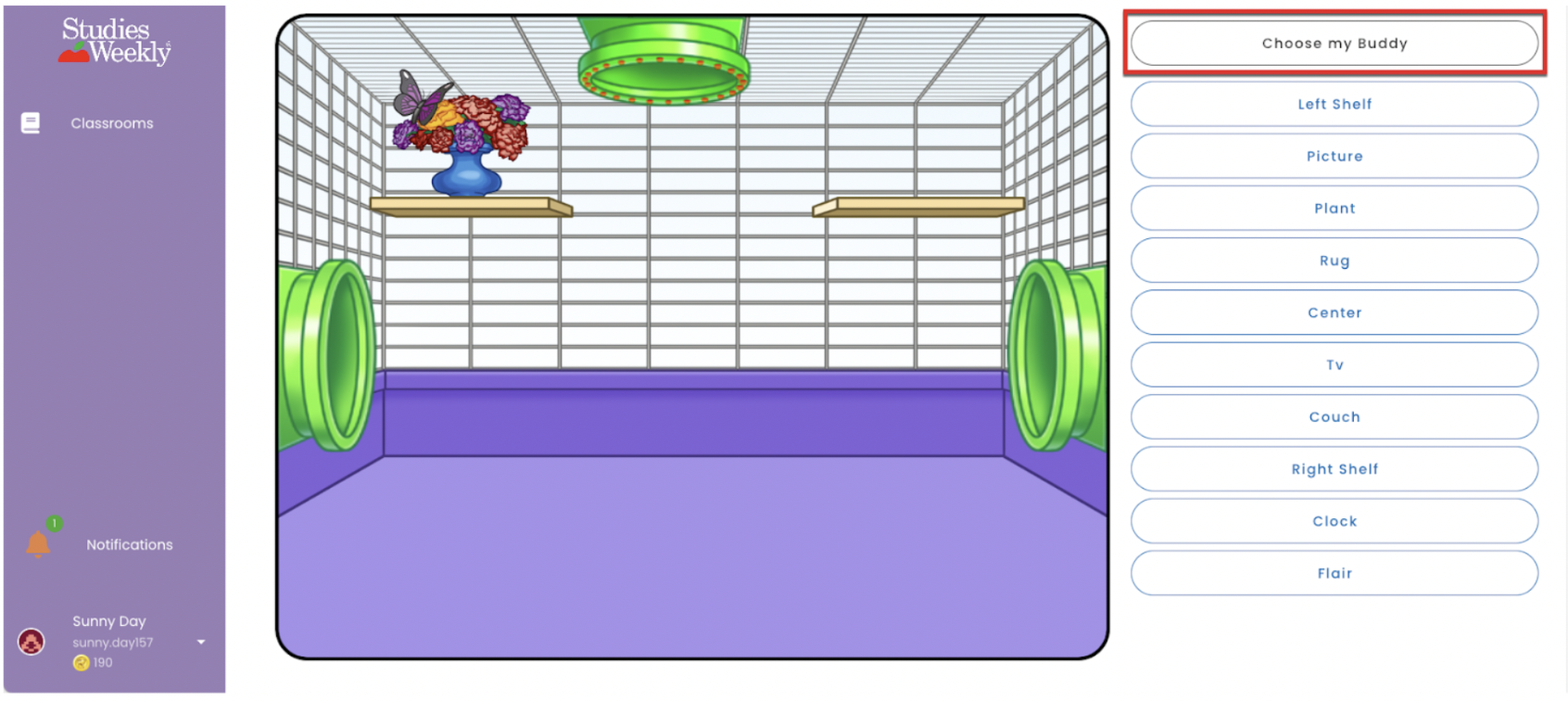 The Study Buddies students can choose are Rev the rat, Zora the bird, Ham the hedgehog, Ned the turtle, and Claw the dinosaur.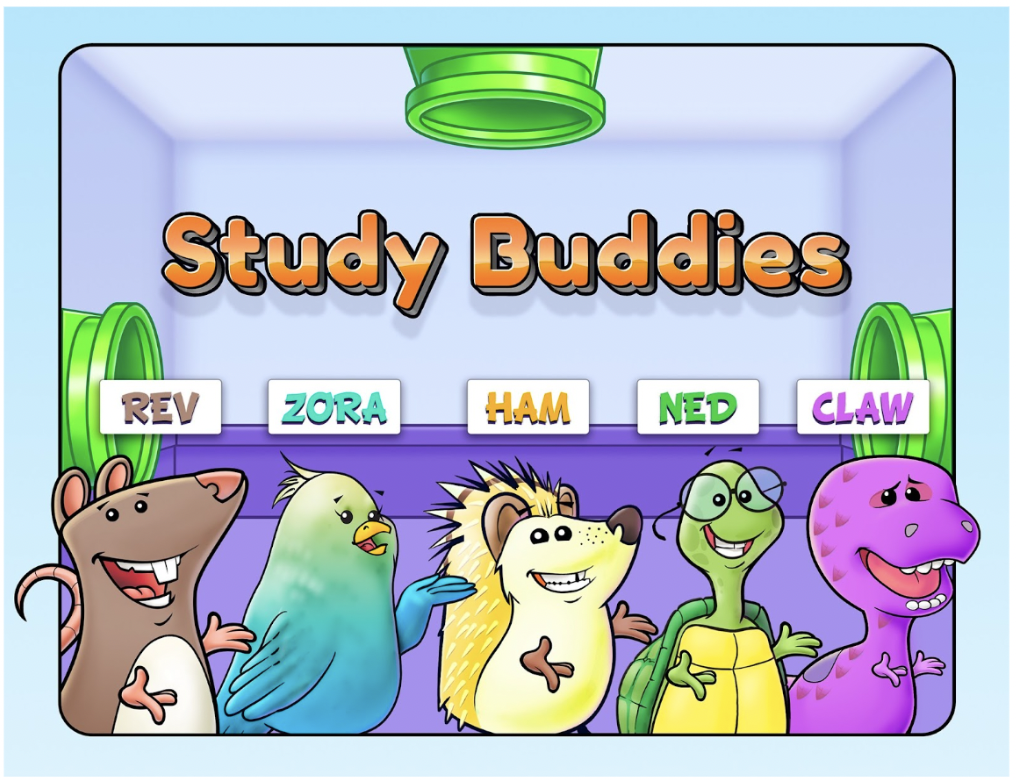 Once they choose a buddy, students can use the coins they earn in Studies Weekly Online to decorate their buddy's home. They can also click on the pipes to go to different rooms to decorate.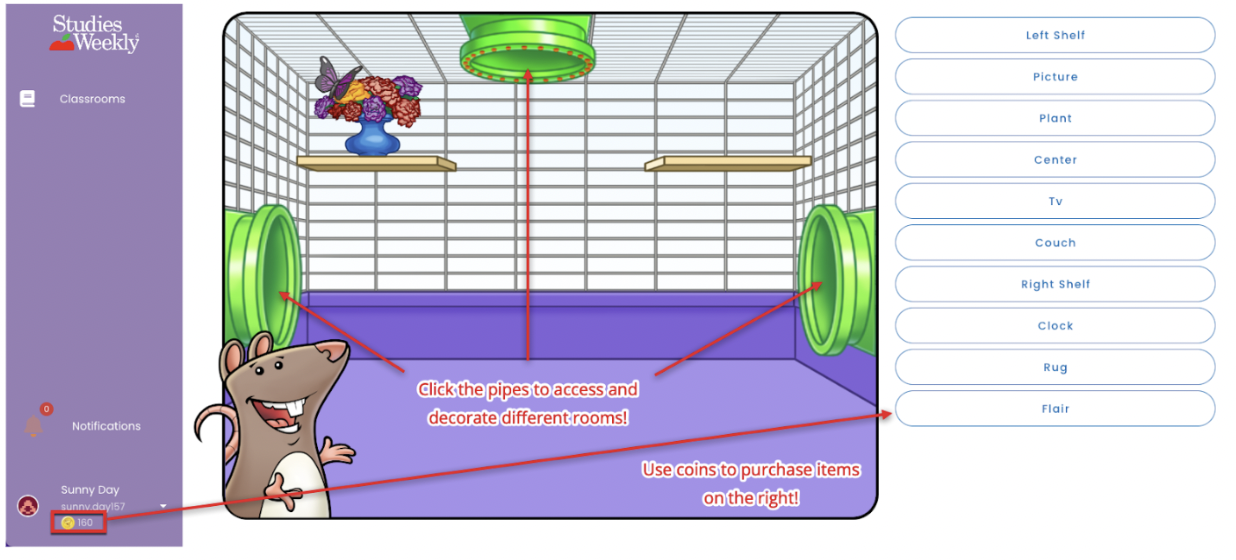 To learn more, check out the How to Earn Coins and How to Play Explorers articles.