The Study Buddies game is located in the user profile menu in the upper right corner of a student's screen. To access it, click the account icon next to the notification bell and select Study Buddies.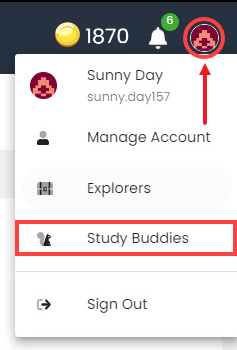 First, students will click Choose a Buddy to select one.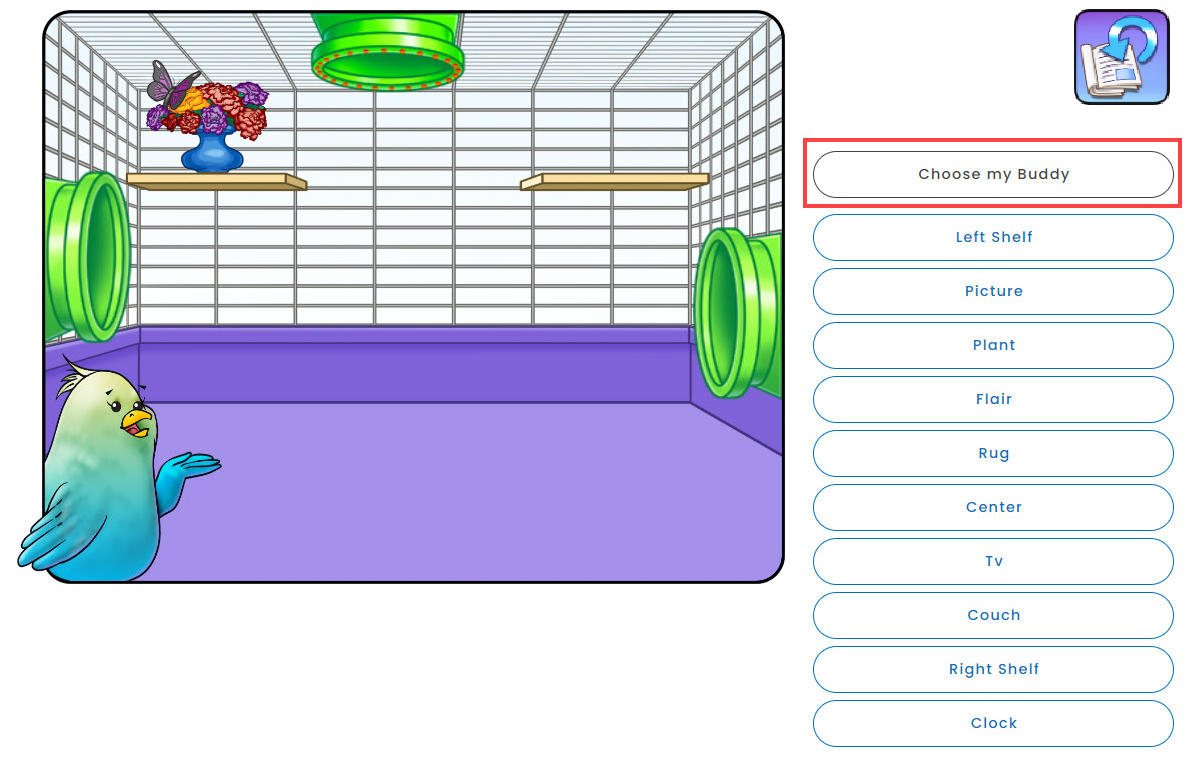 The Study Buddies students can choose from are Rev the rat, Zora the bird, Ham the hedgehog, Ned the turtle, and Claw the dinosaur. The student can select a different Study Buddy any time.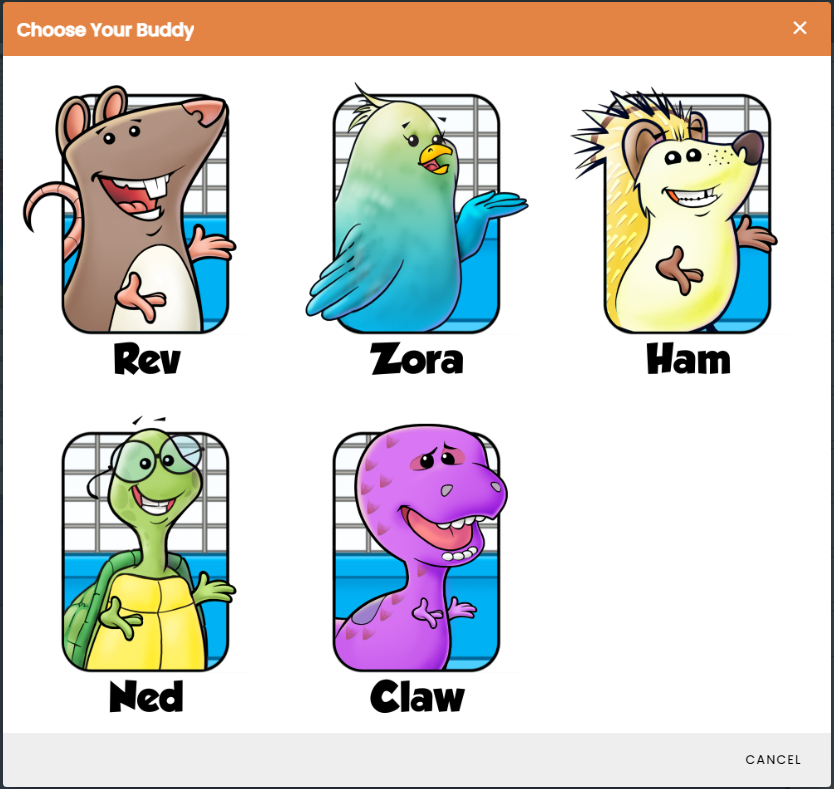 Students can use the coins they earn in Studies Weekly Online to decorate their Study Buddy's home. They can also click on the green pipes to enter and decorate different rooms.
To purchase items for the Study Buddy's home, click a category. The total number of coins available to spend will display on screen. Click the item you want to purchase. The item will disappear from the BUY STUFF tab and move to the MY STUFF tab. To exit, click Cancel or X and your purchases will be saved in your MY STUFF tab.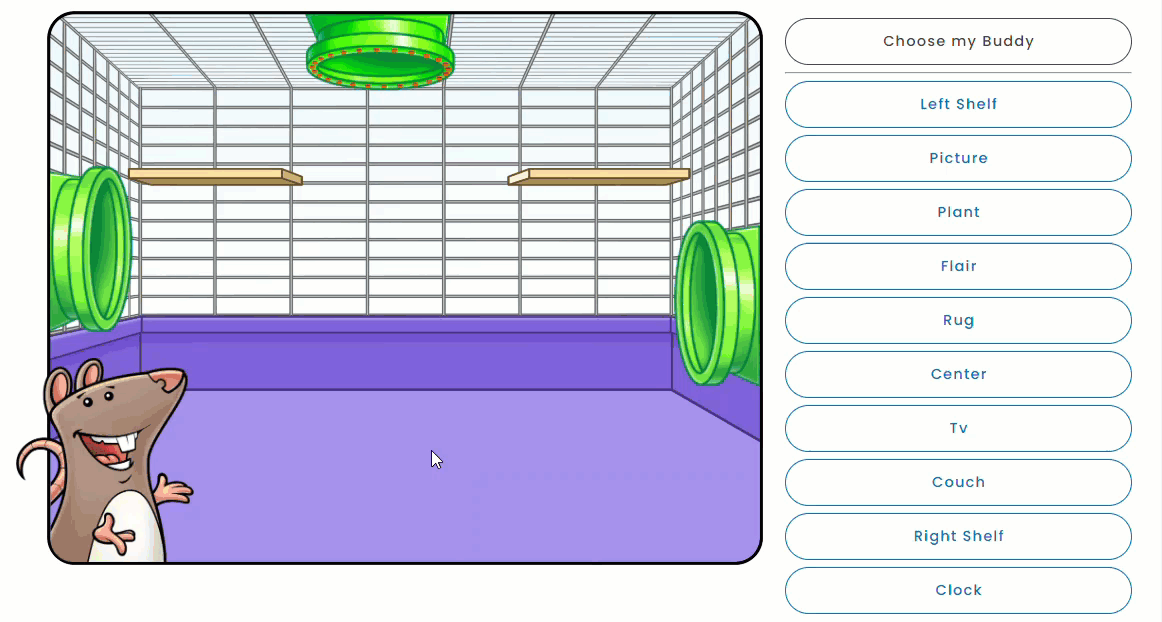 Note
Purchased items are stationary and cannot be moved around their buddy's home.
Students may choose to display or stash items that have been purchased.

To exit Study Buddies, click the Return to Reading button.

To learn more, check out the How to Earn Coins and How to Play Explorers articles.