The Explorers game is located in the student user profile menu in the top right corner of the screen. To access it, students will click their personal account icon next to the notification bell, then select Explorers.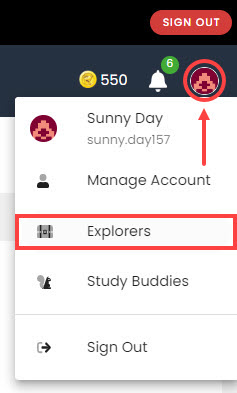 In Explorers, students can create their own avatar and decorate a treehouse. Students must earn coins by completing learning activities in Studies Weekly Online before they can decorate the treehouse.
As students progress in Studies Weekly Online by completing learning activities and earning coins, the progress bar in the upper left corner will fill in. The more coins a student earns in Studies Weekly Online, the more gems they will receive. Gems can be used to make special purchases in the Treasure Box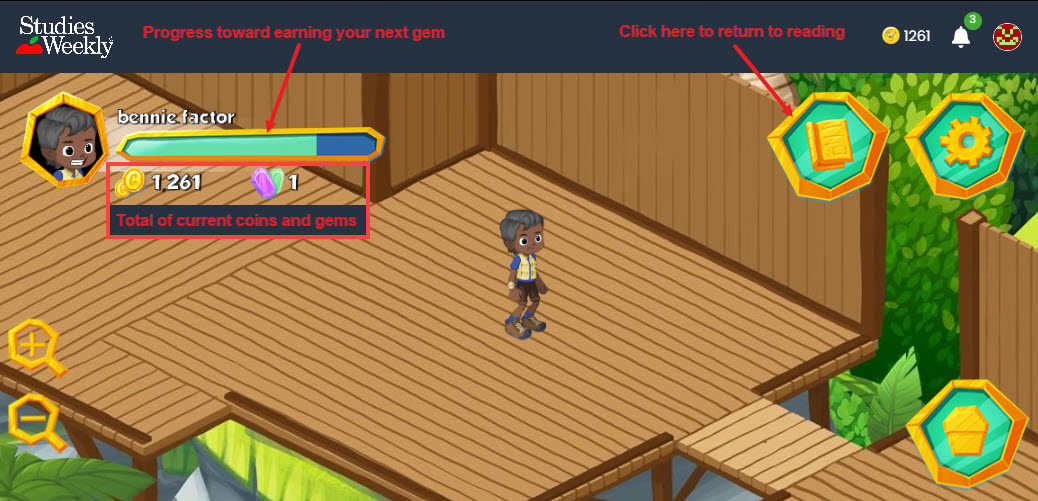 To move around the treehouse, use your mouse, trackpad, or touch screen to click the location where you would like your avatar to move.
To make a purchase using your Studies Weekly Online coins or gems, click the Treasure Box

in the bottom right corner of the screen and make your selection. The item will appear red on screen, click and hold while you drag the item into place. When you are satisfied with your placement, click the green checkmark. Students will then be able to purchase more items or close the Treasure Box in the upper right corner.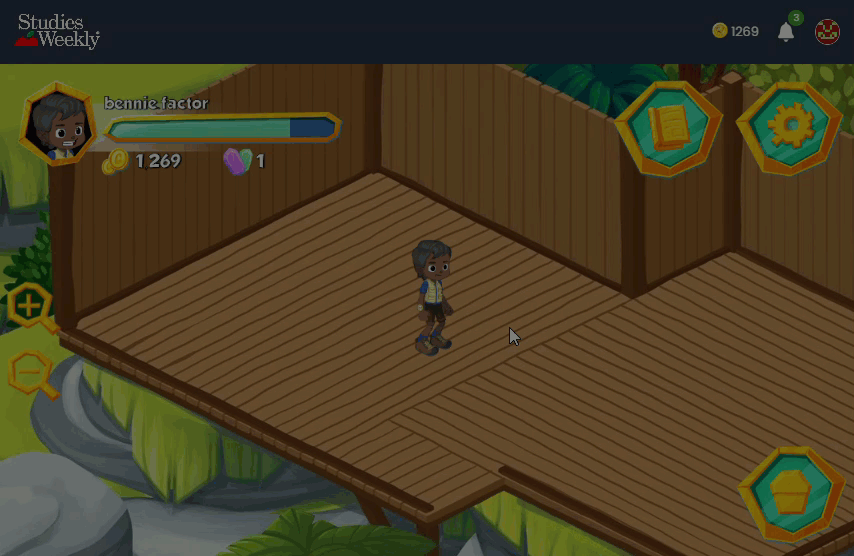 Items can be moved after you place them and some items can be rotated. Click and hold the item until it highlights green.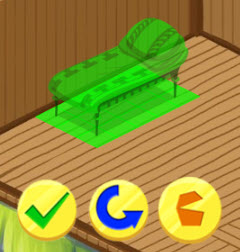 Students can drag and drop the item into a new place or click the Rotation Button

.
When you're finished, click the Green Checkmark

.
Students can also remove items by clicking the open Treasure Box

. Once clicked, the items will disappear from the Treehouse and go back into the Treasure Box, but the items can be purchased again.
To learn more, check out the How to Earn Coins and the How to Play Study Buddies articles.