The Explorers game is located in the user profile menu in the bottom left corner of a student's screen. To access it, students can click the arrow next to their username and select Explorers.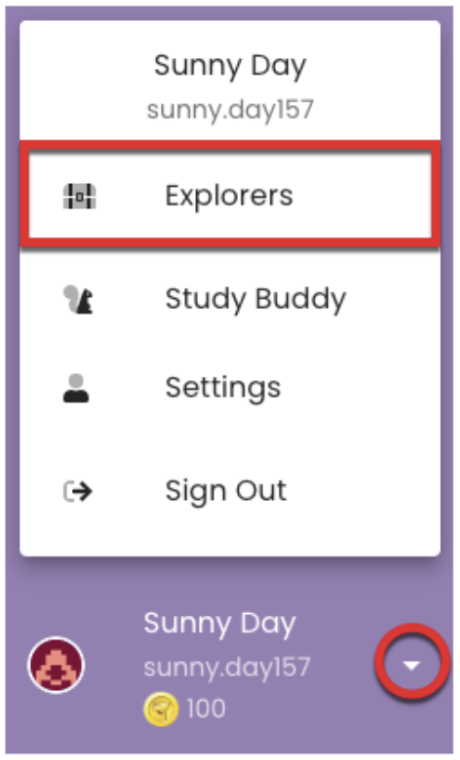 In the Explorers game, students can create their own avatar and decorate a treehouse. To decorate a treehouse, students must earn coins in Studies Weekly Online. Students gain a character level when they earn a certain number of coins.
When students gain a character level, they earn a gem! Gems let students build bridges to other sections of the treehouse and make larger purchases.
To learn more, check out the How to Earn Coins and the How to Play Study Buddies articles.