You are welcome to sample our publications and online features by creating a 30-day free trial account.
Go to: www.studiesweekly.com

Click on Free Trial
Fill in the requested information below
Click Submit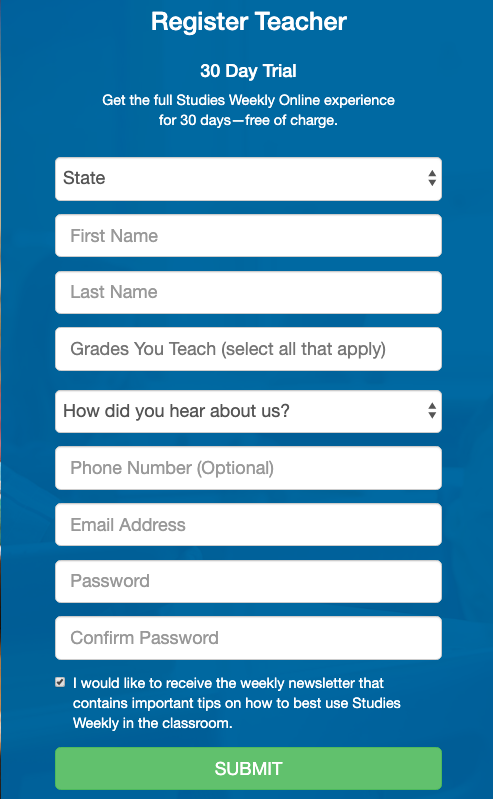 You will be sent a confirmation email
What's next?
Follow the instructions in the confirmation email to complete the signup process.
Learn about the many features available to teachers in our online component. https://support.studiesweekly.com/hc/en-us/articles/360003487534-Reading-tab-features
If you have any questions, contact us at (866) 311-8734.