Start Your Free Online Account
You are welcome to sample our publications and online features by creating a free trial account.
1. Go to: www.studiesweekly.com

2. Click on Free Trial
3. Fill in the requested information
4. Click Submit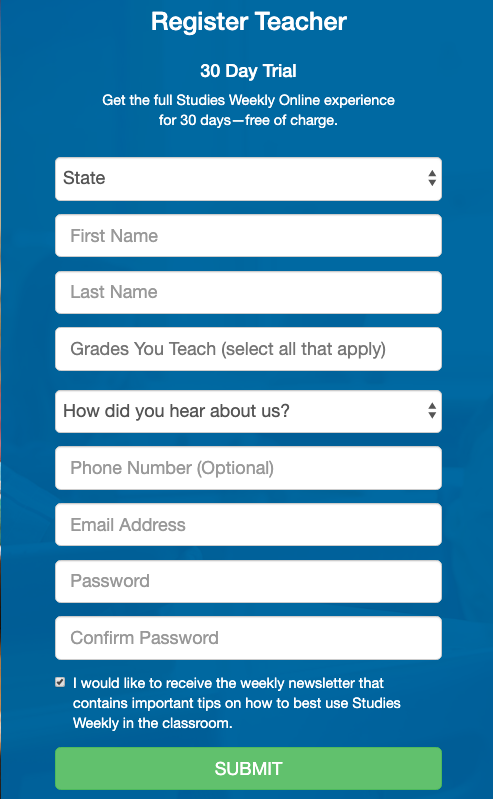 5. You will be sent a confirmation email. Follow the instructions in the confirmation email to complete the signup process.
Use our Getting Started Guide to learn about the many features available to teachers in our online component.
If you have any questions, contact us at (866) 311-8734.