Teachers can request a free sample of our publications. Fill in the sample request form here.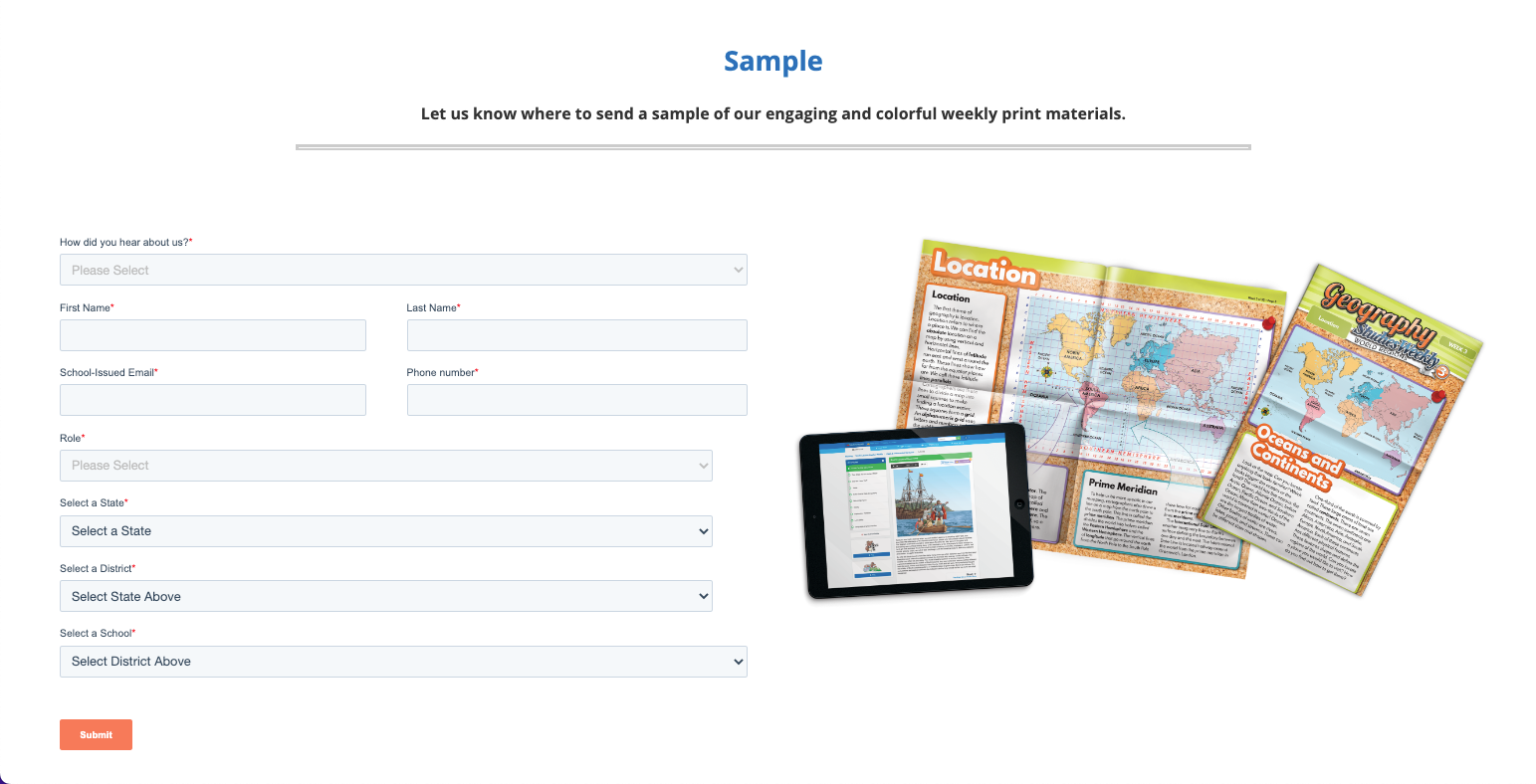 The samples are pre-packaged. They contain a quarter sampling of each grade level of Social Studies and a lower and upper grade level sample of Science. It should arrive within two weeks.
Recommendation
We recommend that teachers also start a 60-Day Free Online Trial to view our publications online. This will give you a clearer understanding of what comes with your subscription. There are lesson plans, games, virtual field trips, highlighting/note taking, science lab videos, thousands of primary sources, and more.