Teachers and district personnel can request a free sample of our publications.
Fill in the sample request form here.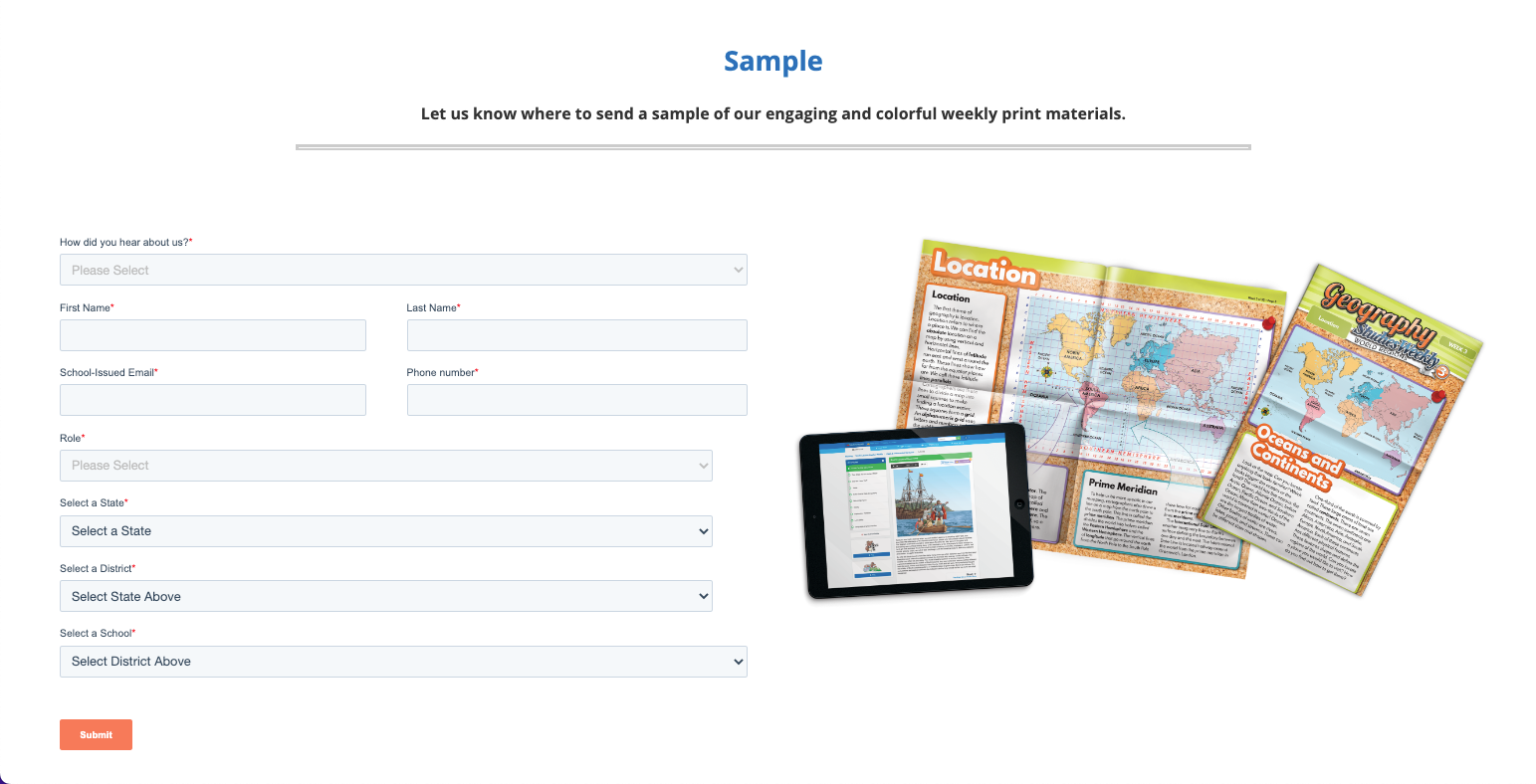 The samples are pre-packaged. They contain a quarter sampling of each grade level of Social Studies and a lower and upper grade level sample of Science. It should arrive within two weeks.
Unfortunately, we cannot send physical samples to homeschools. However, you can sample our publications digitally. To see your state's interactive samples go to: s-w.co/state-samples
To view all the helpful tips and resources we have just for homeschooling parents, visit studiesweekly.com/homeschool
Recommendation
We recommend that teachers also start a 60-Day Free Online Trial to view our publications online. This will give you a clearer understanding of what comes with your subscription. There are lesson plans, games, virtual field trips, highlighting/note taking, science lab videos, thousands of primary sources, and more.
Please note, homeschoolers are not eligible for a free online trial.