You are welcome to go online to request a free sample of our publications. Go to our website, studiesweekly.com, and fill in the sample request form .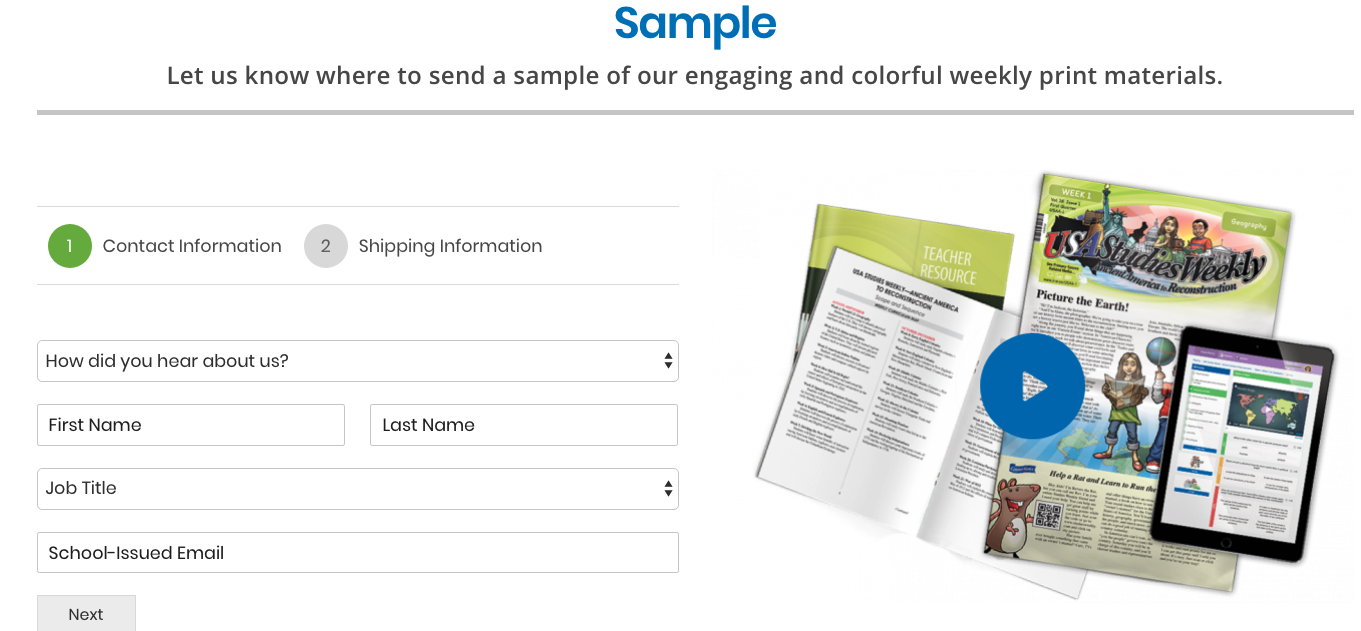 The samples are pre-packaged and contain a quarter sampling of each grade level of social studies and a lower and upper grade level sample of science, it should arrive within two weeks.
Recommendation
We highly recommend that you go online, and get a 60-Day Free Trial Account to view our publications digitally. This will give you a more clear understanding of what is available with your subscription. There are lesson plans, games for students, virtual field trips, highlighting/note taking, science lab videos, plus thousands of primary source documents there.