There are many items in Studies Weekly Online that can be printed.
The print button can be found on screen when looking at Reports, Customized Content, the Gradebook, Teacher Edition Notes, and Assessments.

Additionally, in the Teacher Actions dropdown menu within the Table of Contents,, a Print button is available and will print Article questions, Activities, Crosswords, Customized Content, Rubrics, Extended Reading articles and questions, and Assessments.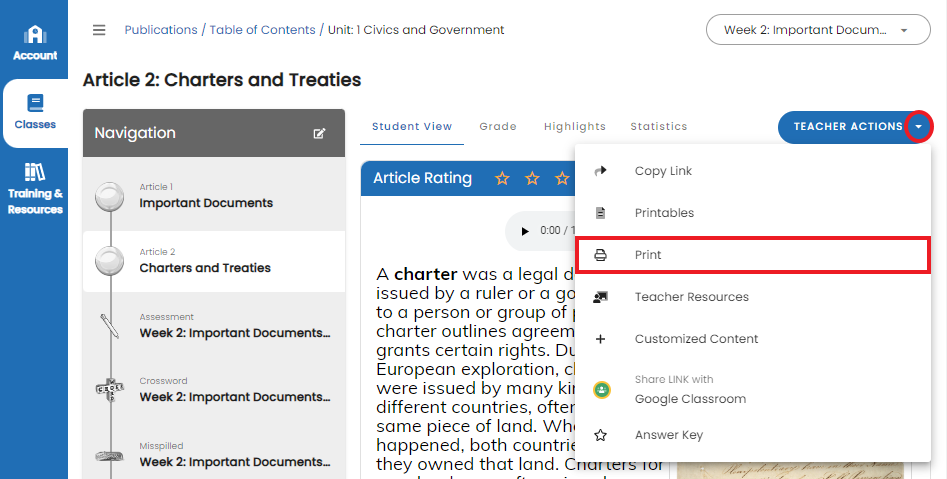 Recommendation
Studies Weekly recommends enabling Background graphics to ensure the printout looks as intended.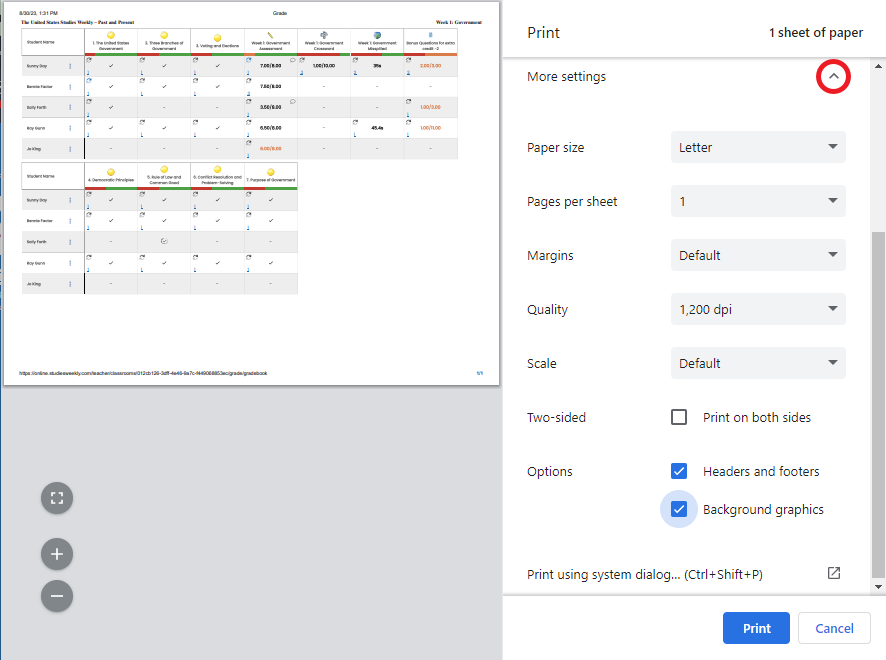 Printing a PDF
Each time a PDF button is selected (in the Table of Contents, Teacher Edition, or in the Training and Resources section) it will open in a new browser tab.
Click the printer symbol button in the upper right corner of the screen to print or save the PDF to your desktop. Depending on your web browser, the printer symbol button may be in a different location.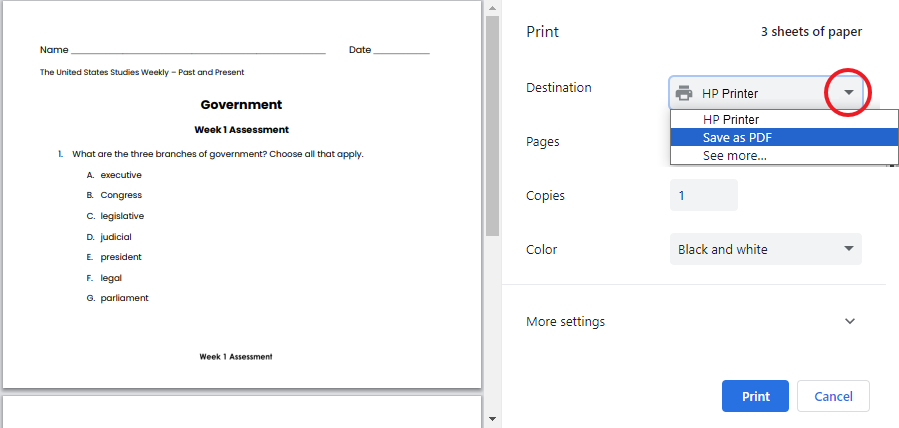 Examples of PDFs found in Studies Weekly Online.

Visit the Help Center articles below to find additional print instructions:
Coming Soon:
A review page is being added to the Gradebook. The review page will be printable and will show student responses for the chosen content.
Important
All online and print materials are copyright protected and intended to be used solely by the purchaser and the properly licensed customers. Further use, duplication, or distribution to persons not covered by your license is a copyright infringement. This includes, but is not limited to, derivative works to be sold or given to third parties.
For more information visit the Studies Weekly Terms of Service and Privacy.