How To Create an Online Account
If your district is interested in having Studies Weekly create and maintain your teacher and student accounts for you, please click here to read more information on Rostering.
2. Go to the Register section in the lower half of the screen. Click on Teacher.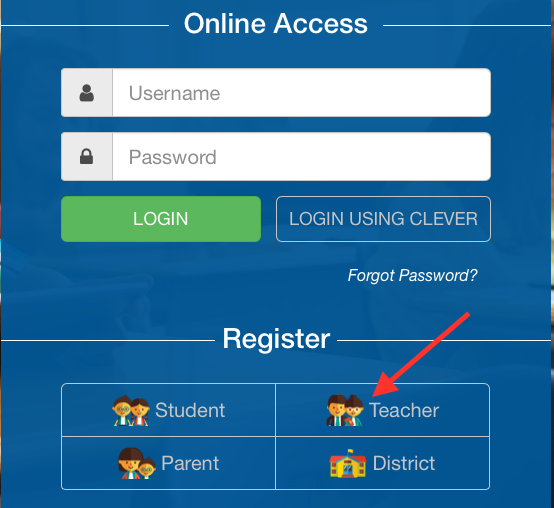 3. Fill in your name, state, school etc.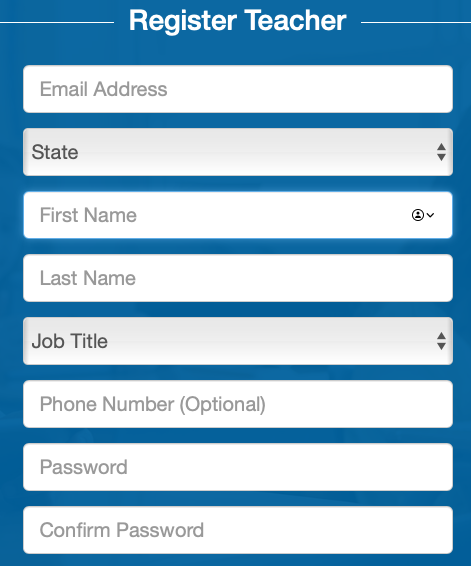 When you choose your State, it will then ask you to choose your district. When you choose your district, it will then ask you to choose your school.
Your email address will become your username
Password may be anything of your choosing. No special characters are required.
Click the submit button. You will be sent a confirmation email. Click on the link in your email and you will be logged in to your online account.
If you do not receive the confirmation email, and have checked in your Spam folder, please contact customer service 866-311-8734.