Ordering Studies Weekly for Homeschool Charters
First
Go to store.studiesweekly.com
Choose your state from the drop-down menu in the top right corner
Select HOMESCHOOL on the top menu

4. Select your subject on the Homeschool main page.
Next
Choose the grade level you need
Select the format – print and online or online only
Choose your student quantity
Click Add to Cart
Click the shopping cart icon in the top right corner
Review your order, then click the Checkout button.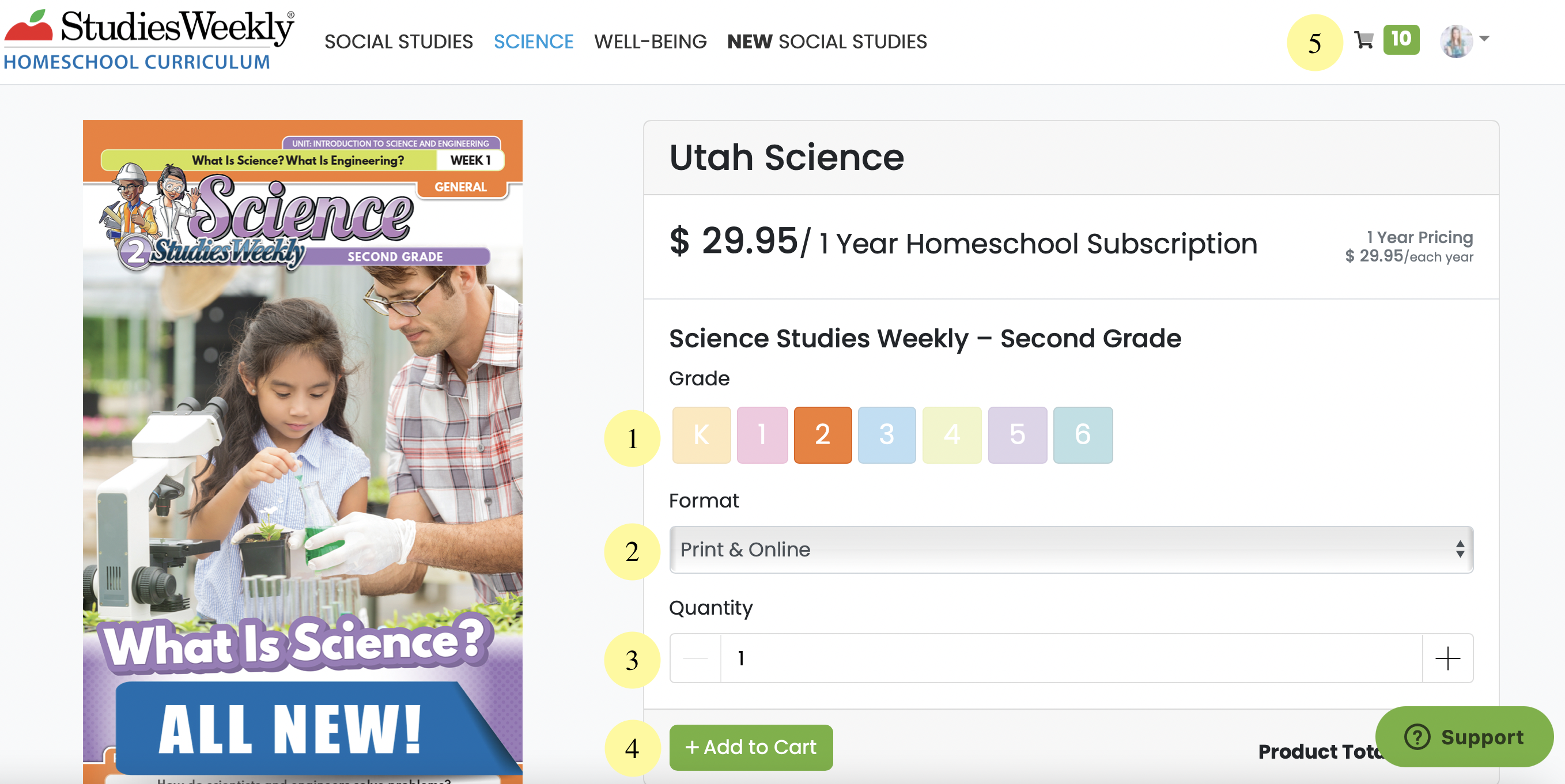 Last
Log in if you haven't already
Fill out shipping information for your student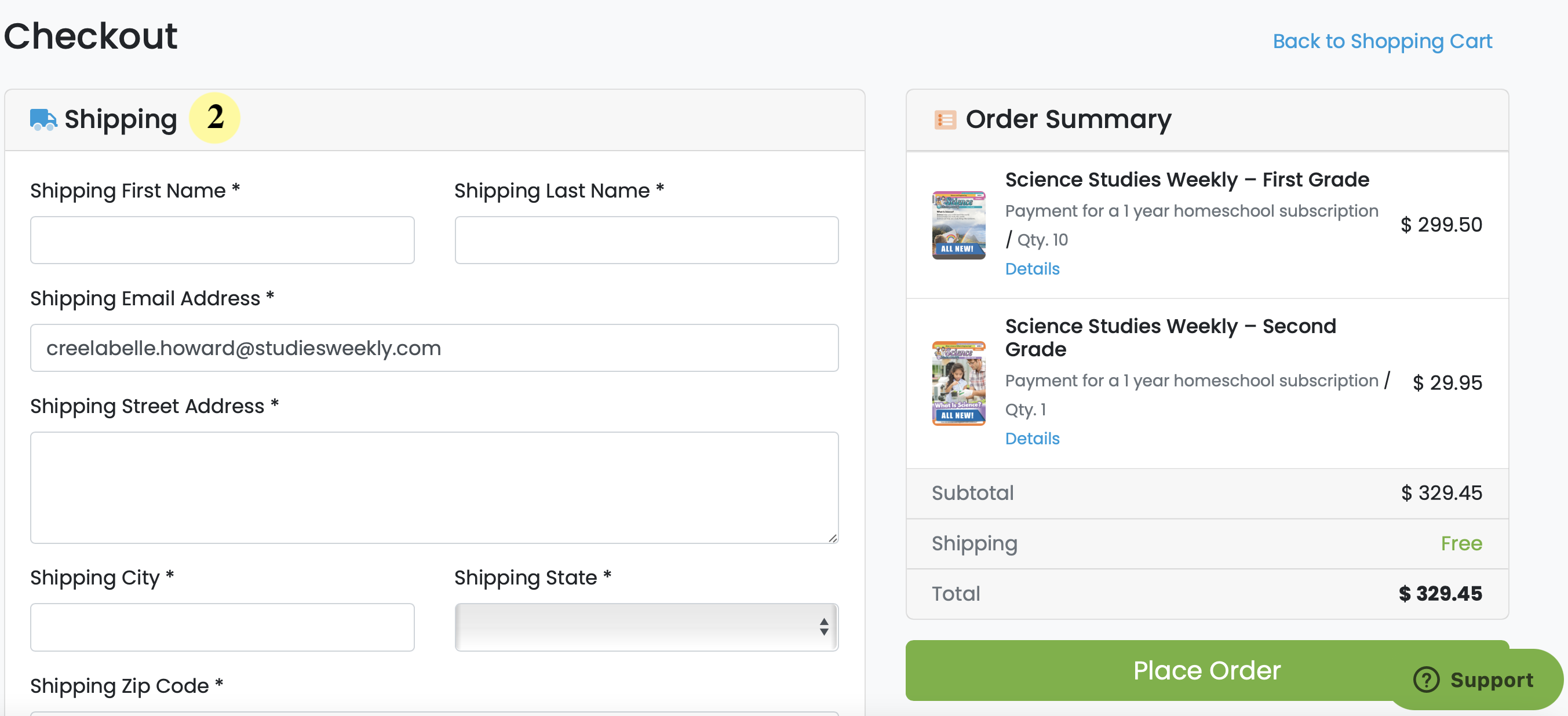 3. Select an arrival window of at least two weeks by clicking two dates on the calendar
4. Under Payment Method, select Purchase Order
5. Under Homeschool Association, click on the dropdown menu and select your charter school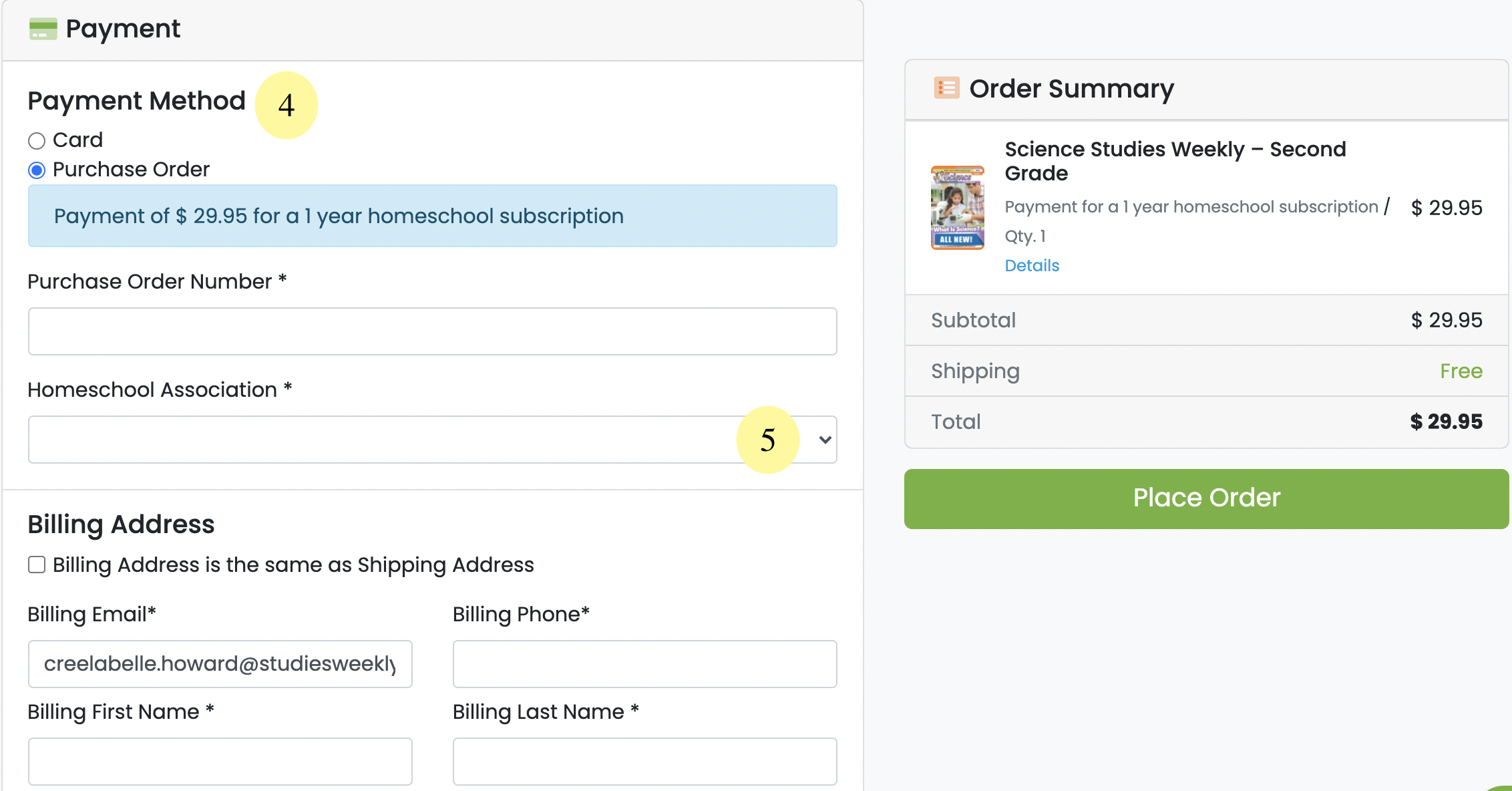 6. If the billing and shipping information are different, uncheck the box next to Billing Address
7. Fill out billing information
8. Review information then click Place Order