Studies Weekly has updated the order process for all orders made online, by phone, mail, or fax to include the options for Partial Shipments and Blackout Dates. To determine which options are the right choice for you, please review the information below.
Full vs. Partial Shipping
Orders will only ship once all products are in stock unless you opt in to receive partial shipments. Partial shipping means available products will ship out right as they become available. If you decide to select the option to receive partial shipments, various SKUs may be sent to you at different times, depending on when each product is in stock.
If you are placing your order online, these shipping options are available on the Checkout page. Please check the box next to your shipping preference.

Selecting Blackout Dates
Blackout Dates are timeframes that you are not available to receive a delivery. By selecting a Blackout window, this will ensure that your materials will not arrive when your school or district office is closed.
If you are available any weekday to receive your order, simply check the box next to "I can receive shipment at any time" and we'll ship your order as soon as possible.
If you have a period of time when you are not available to receive your order, click the button "Add Date Range" to specify which days you are unavailable. You can add multiple date ranges as needed.

When you are adding a date range for your Blackout Dates, a calendar will appear where you can select the first date of the Blackout and highlight the duration of your outage.
Please note that you do not need to specify weekends for Blackout dates, as shipments will only arrive on regular business days.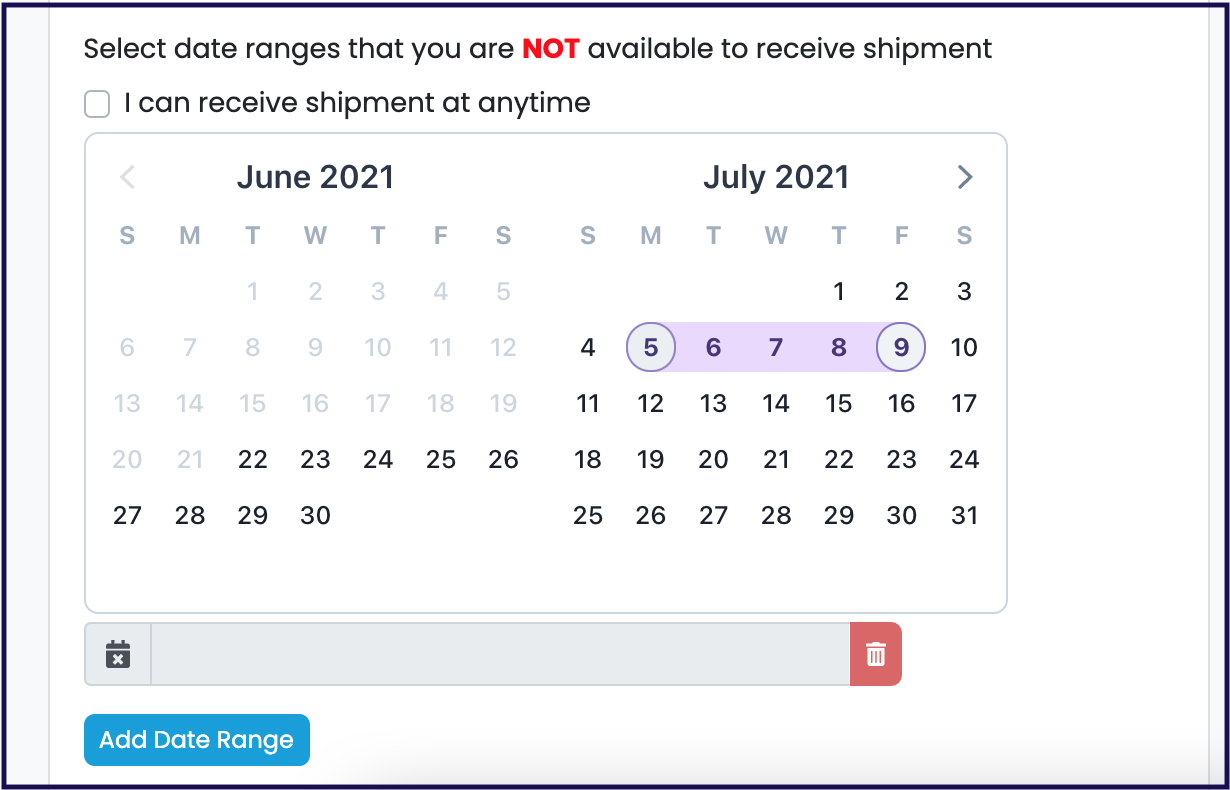 You may select up to five Blackout date spans, as necessary. We will not ship out any materials to you during your selected blackout dates. You can also remove any blackout dates you don't need by selecting the red trash can icon on the right.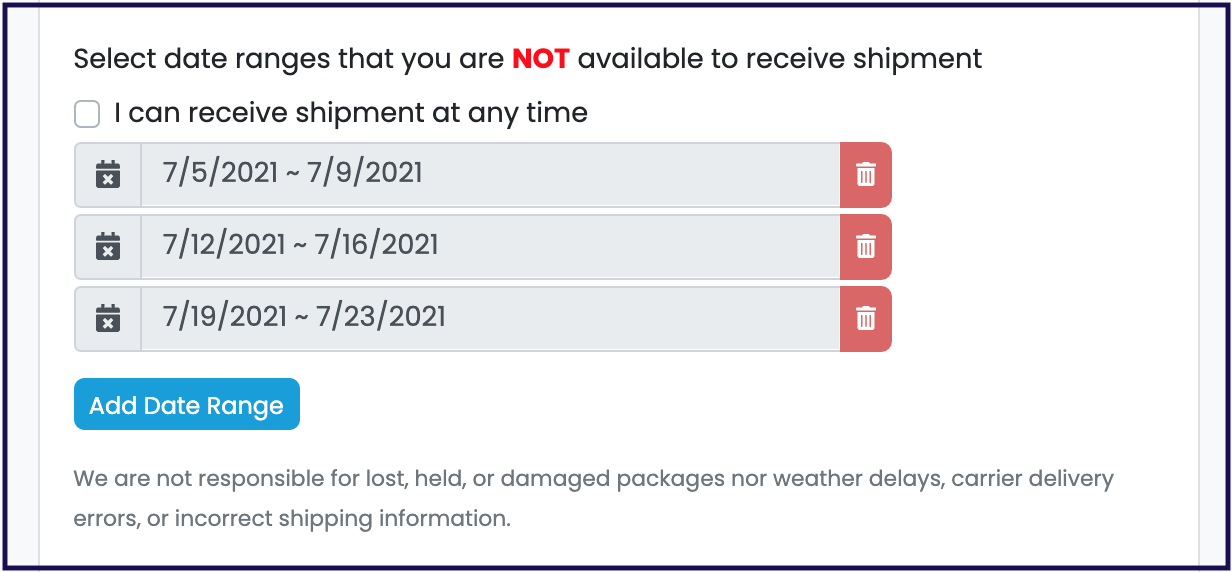 Note
If you do not select an option for either partial or full shipment on your order, and no blackout dates are provided, your order will default to partial shipping starting in mid-August.