Teachers have access to a Weekly Progress Report to see student progress in completing each week's content. It shows who has started, not started, or finished the content, which includes weekly assessments, articles, and Vocabulary Review activities.
From your Studies Weekly Online account:
Click

Classes

.

Select the desired

Classroom

.

Click the

Reports

tab.

Under

Weekly Progress Report

, select a publication.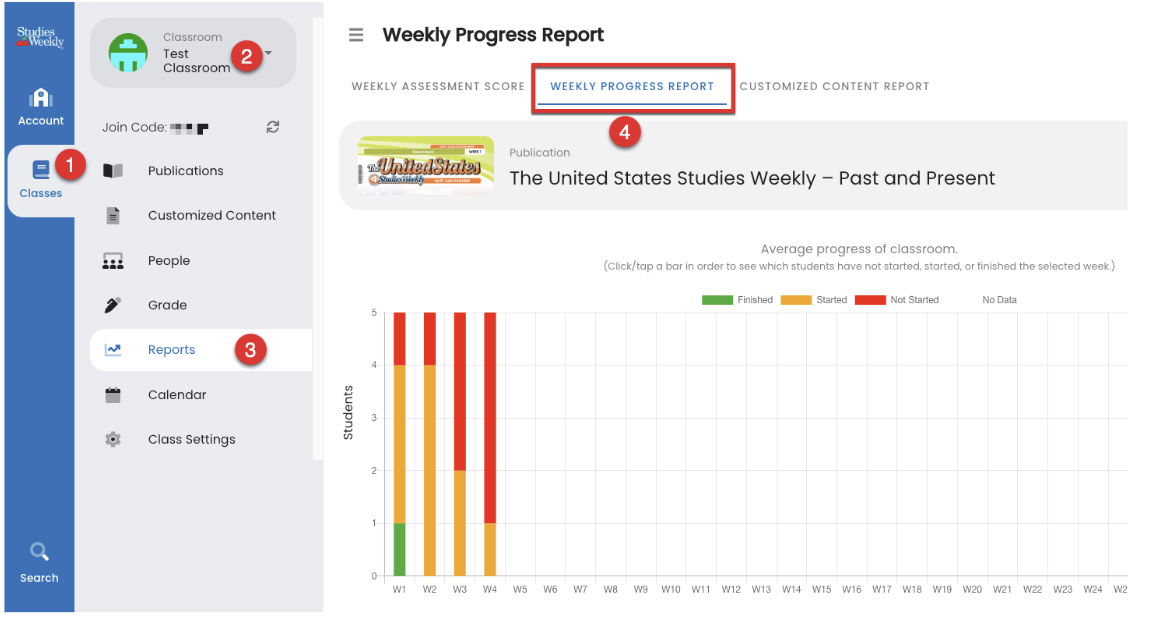 Hover over each color of the bar to see the number of students who have not started (red), started (yellow), or finished (green) the content for that week.
Teachers can also click on each bar to see the names of students in each category.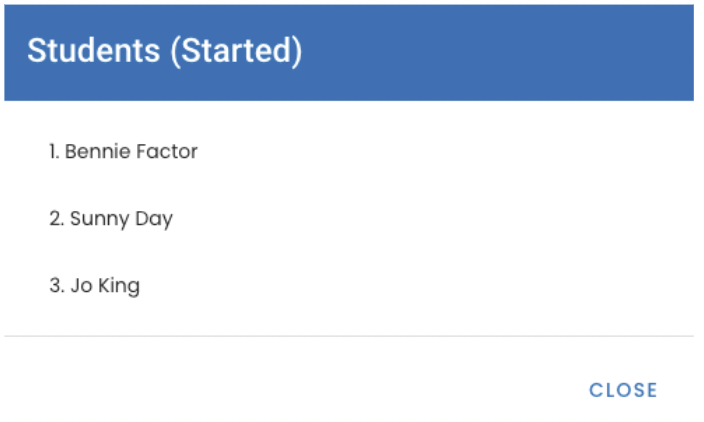 To learn about other reports, see the How to Use the Customized Content Report and How to Use the Weekly Assessment Score Report articles.