On the Account Dashboard, click Training and Resources to access interviews, project demos, virtual field trips, K-2 videos, additional instructional resources, and training: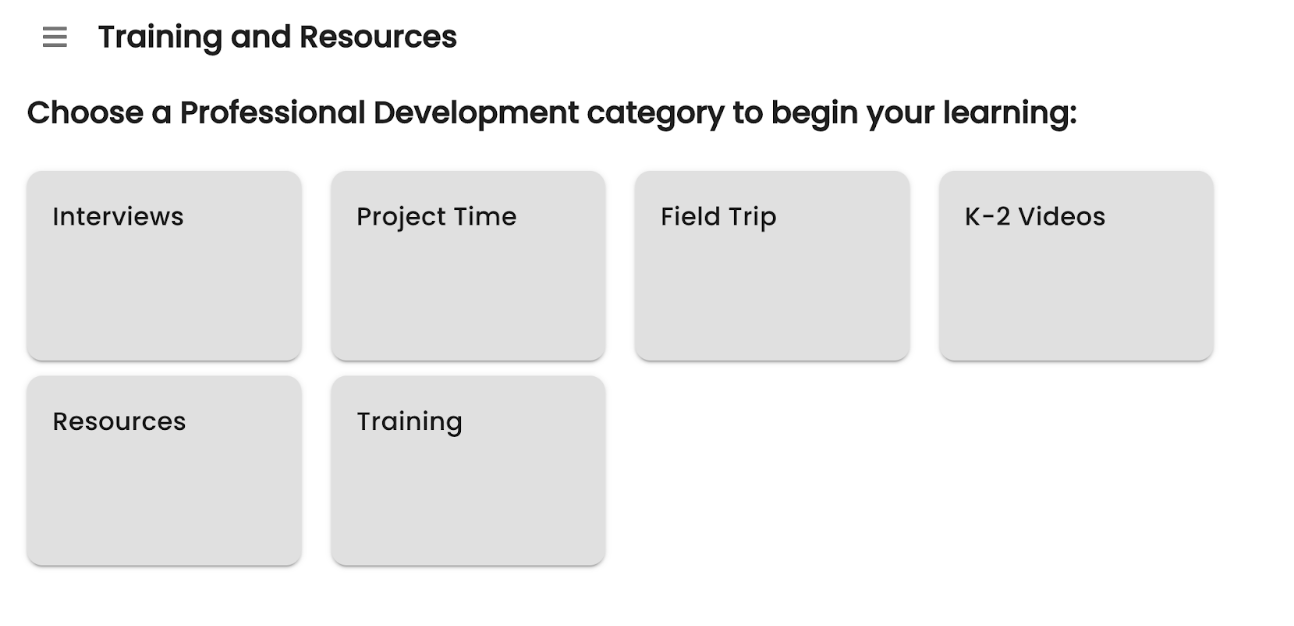 Interviews

include amazing first-person interviews with WWII veterans, Civil Rights activists, immigrants, 911 accounts, and more.

Project Time

provides engaging videos that demonstrate simple science projects.

Field Trip

provides virtual field trips in video format.

K-2 Videos

provide age-level appropriate content for grades K-2.

Resources

include graphic organizers, primary source analysis tools, instructional strategy templates, and student artifacts.

Training

offers guidance on onboarding, instructional modeling, training the trainer, and curriculum coaching.