Shows the average weekly test score for all students in the classroom for the selected publication.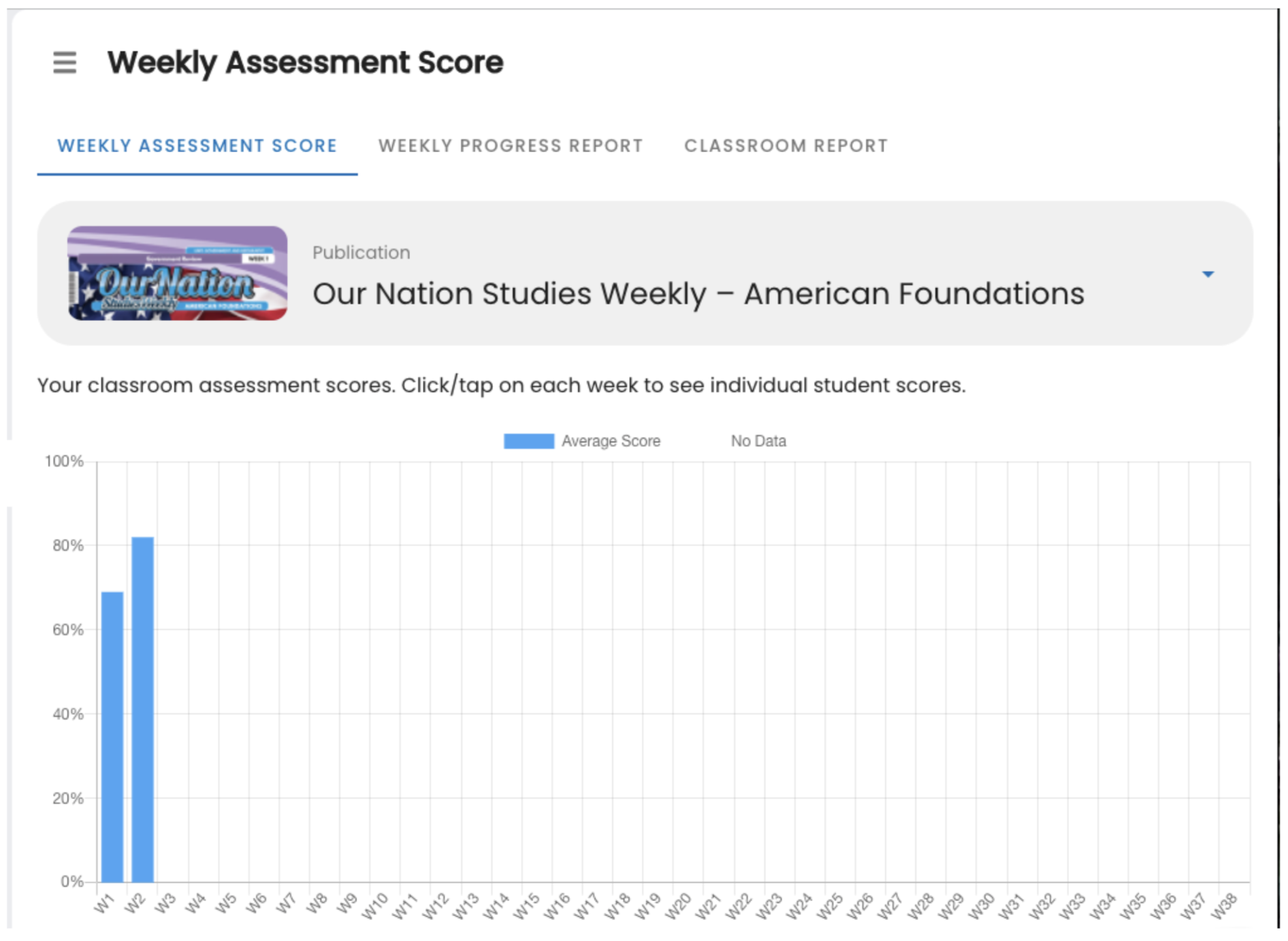 Recommendation
You can click on the score bar for a particular week to view a graph of individual student scores.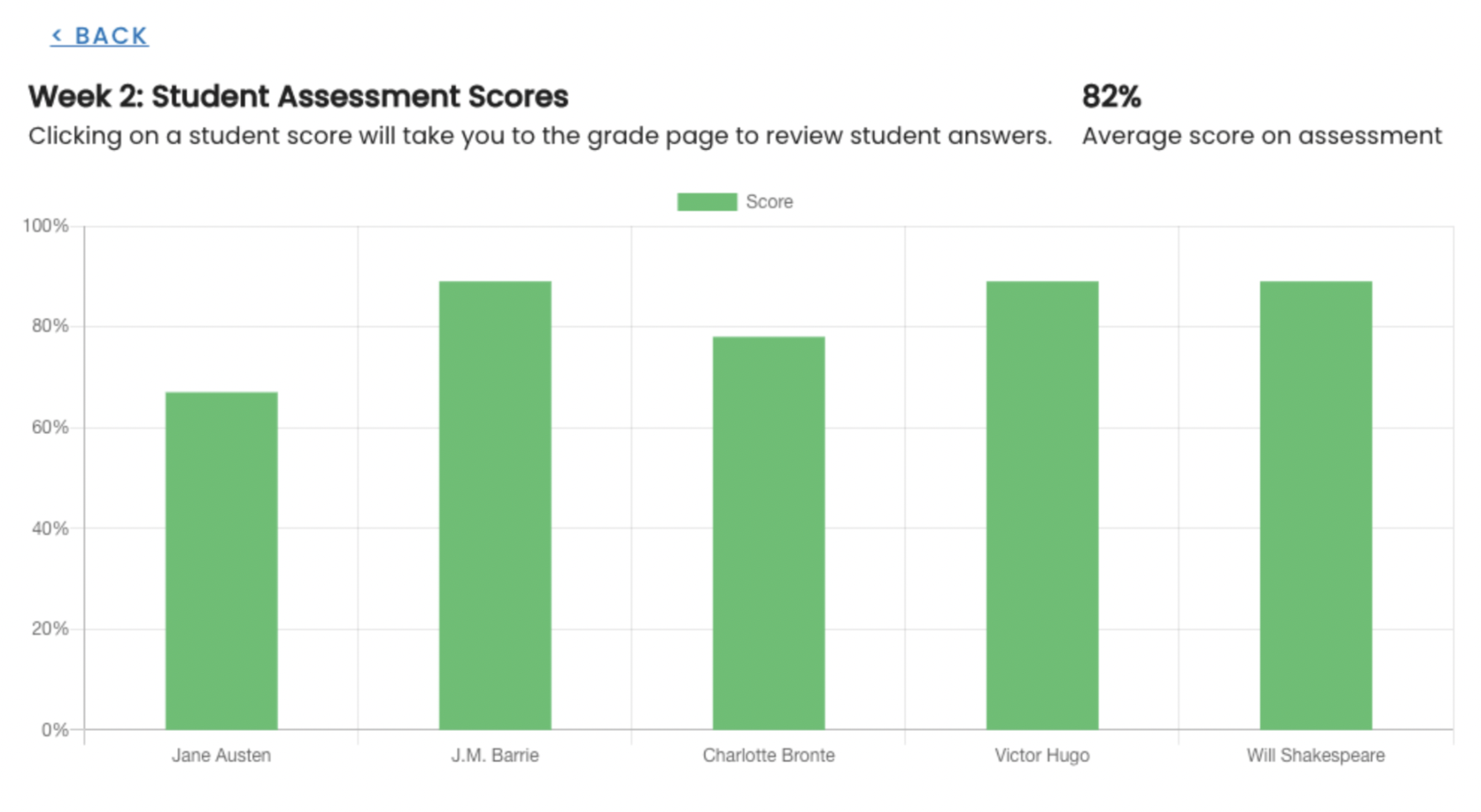 Hover over a student score bar to see the student's percentage. Click on a student score bar to be taken to the assessment grade page.