The Assignments page is where you can manage your custom assignments. This would include custom assignments created from the table of contents page or from an article page. Assignments/assessments created by Studies Weekly will not appear on this page.

Find Assignment - Search for a custom assignment you've already created

Sort By - Sort assignments by Created Date, Due Date, or Title

Layout - View custom assignments in a list, in a table, or in cards. All views will indicate the number of students that are ungraded, graded, or not turned in, the total number of questions, the created date and the due date for each assignment.

Create Assignment (see article

"

How to Create Assignments"

)

Assignments are available to students immediately after they are created.

Actions

Import Test - Allows you to import tests from the old website

Refresh Assignments



Individual Assignment Actions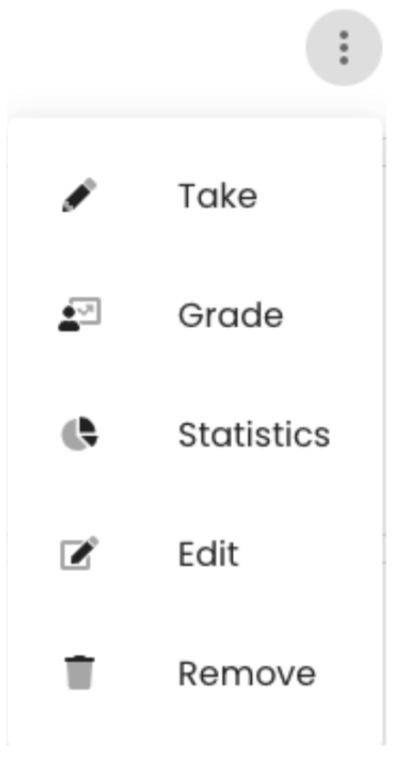 Take - View and take assignment just as a student would

Grade - Grade assignment and leave comments for students. Also has the option to Allow Retake for each student.

Statistics - View how the class did on each assignment question

Question Type Overview - Click on individual questions to view a graph of how students answered that question.
Assignment Overview - Will show a list of students and their scores, and graph them by percentages.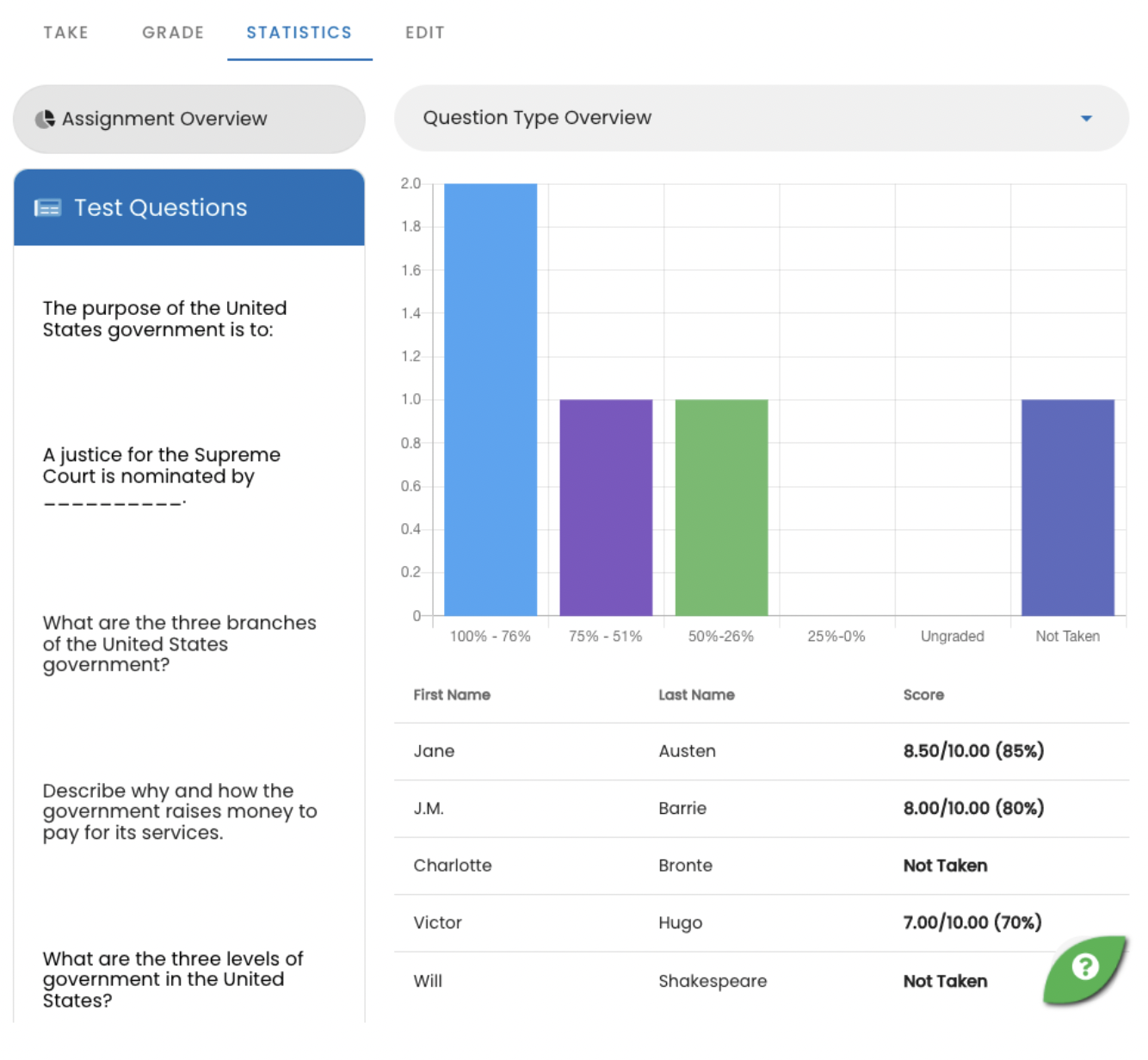 Student Score Overview - Will show a list of students and their scores, and graph them side by side.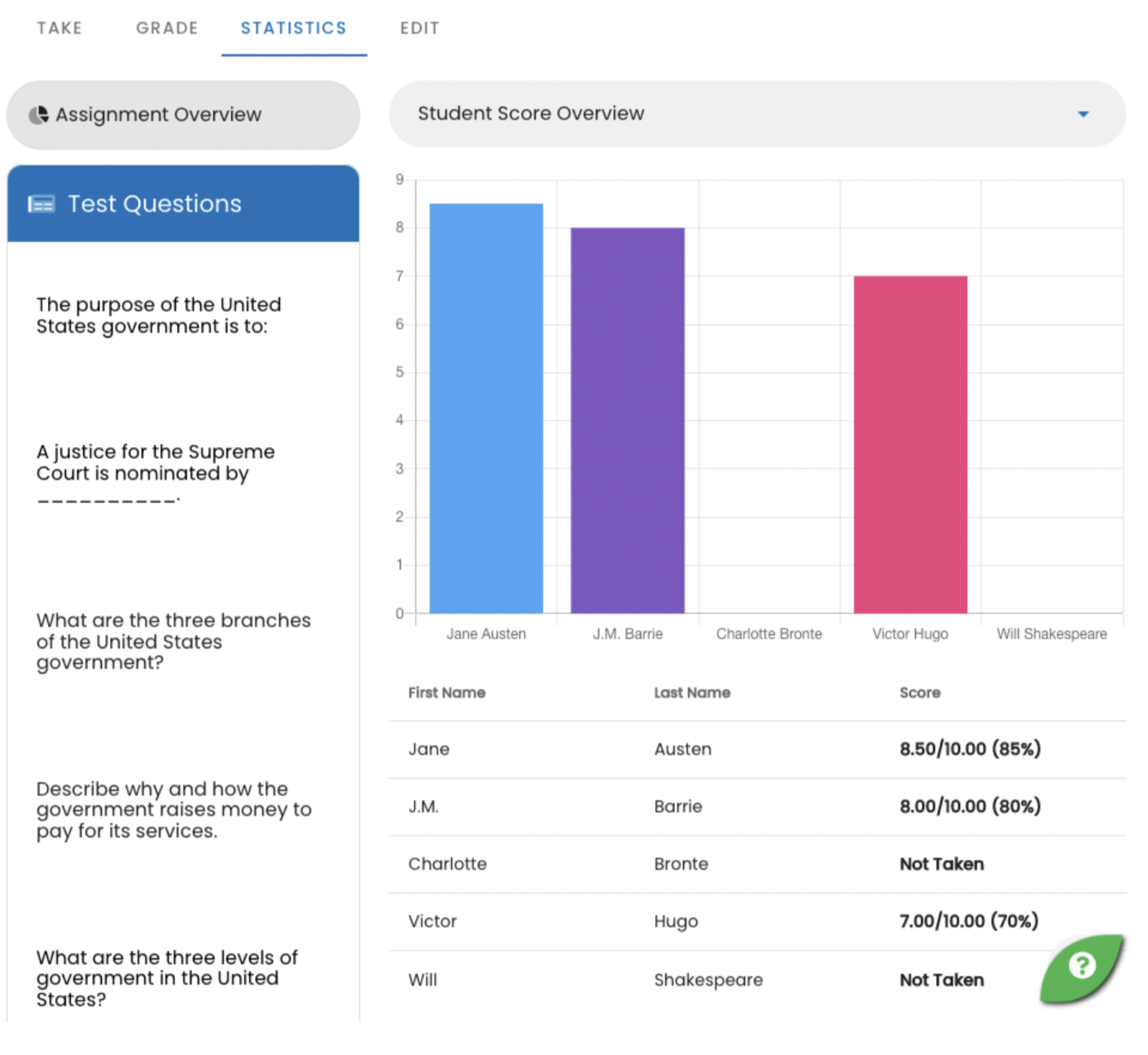 Edit Assignment - Add, remove, edit, or reorder assignment questions

Remove Assignment - Permanently delete assignment