I Placed My Order, When Do I Have Online Access?
After placing a new order, it can take a business day or two until online access becomes available. While you are waiting for your shipment to arrive, you do have access to these publications online. Teachers are welcome to create an online account, add their classes/students, explore the features available there and begin their lesson plans. Everything we send you in a physical format is also available online. Studies Weekly Online also includes many more engaging tools and content to extend your students' learning.
To create your account, go to: studiesweekly.com/online
1. Go to the Register section in the lower half of the screen. Click on Teacher.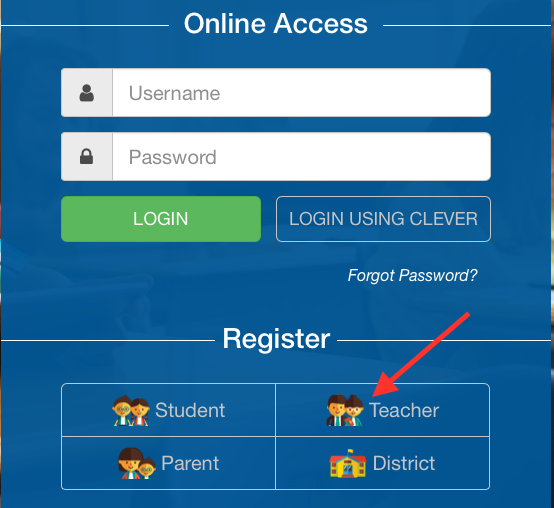 2. Fill in your name, state, email, etc.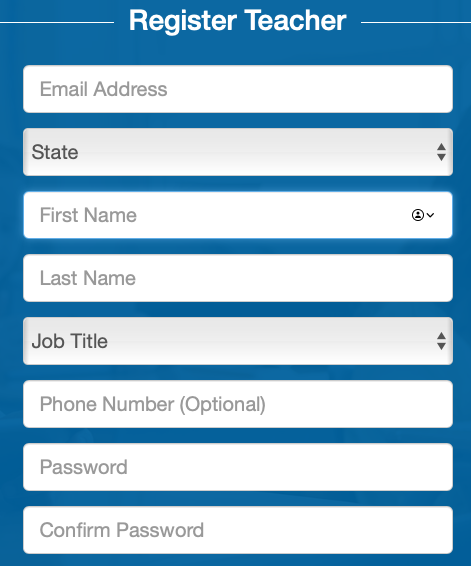 When you choose your State, it will then ask you to choose your district. When you choose your district, it will then ask you to choose your school.
3. Your email address will become your username
4. Your password may be anything of your choosing. No special characters are required.
5. Click the submit button. You will be sent a confirmation email.
6. Click on the link in your email and you will be logged in to your online account.
If you do not receive the confirmation email, and have checked in your Spam folder, please contact customer service 866-311-8734.